Stay informed about the platform's performance. Every time we identify a bug or issue that impacts your tasks, you get a direct notification in your mail, phone, or slack. This could be a minor incident with a button not working as intended or larger maintenance work on a part of our platform.
You can now enable direct status notifications and get timely alerts regarding platform performance specific to your role. Before signing up make sure to read the section "Select notification components relevant to you" to ensure you only receive messages relevant to you.
Sign up for direct status notifications here
Get status notifications via mail, phone, or slack
We want to keep you updated about the platform's performance, ensuring that you receive critical updates in the most convenient manner possible. You can choose your preferred notification channels, whether it's through email, phone, or slack.
Remember that you can sign up for specific components of the AskCody platform, ensuring you always receive information about performance issues relevant to your tasks. You might be a receptionist signing up for SMS about the performance of AskCody Visitor (EU). Then you could:
"Hi, we are sorry to inform you that we are having degraded performance in the Visitor portion affecting the Export button functionality. For a full description of the incident read here. The next update will be provided: later today Tuesday 13th of June 2023."
By receiving a timely alert, you, being a receptionist, are now informed about the issue and can operate around this.
Select notification "components" relevant to you
More than 90% of our users operate within specific components of our entire platform. The primary reason is that we have separate AskCody EU and US servers. So, it is in your own interest to only subscribe to the components relevant to your position.
Here are 2 tips to be aware of:
Only subscribe to EU or US
Select the components relevant to you
You should only subscribe to components in either Europe or North America (unless you manage multiple locations in both EU and US). When choosing the components aim for the ones that are specific to your task. If you only operate within the Visitor portion, then notifications about Services will not be relevant to you.
Here is an image highlighting the distinction between the EU and US components.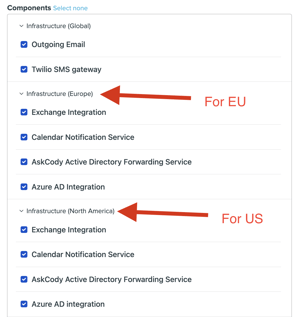 Understanding status page terminology
If you are not familiar with the wordings used on the status page - don't worry. We have made a brief list of the terminology here.
Operational:
This means all is good. The default status for all components is 100% available and operational for all customers.
Under Maintenance:
Used for scheduled maintenance. This is informed in advance based on our SLA specification.




Degraded Performance:
The affected component is working but is slow or otherwise impacted in a minor way.




Partial Outage:
A component is completely broken for a subset of users.

Major Outage:
A component is unavailable for all users.
How do you sign up for direct notifications?
Getting started is easy.
Simply visit status.askcody.com to sign up for direct status notifications. Once you're registered, you can select the notification channels of your choice, whether it's through email, phone, or Slack. Afterwards, you can select if you want notifications about the entire AskCody platform or specific components relevant to your role.
Sign up today and take control of your platform experience. Stay informed, stay productive, and stay ahead of the game with AskCody.
Committed to improve support functionality
We have received great feedback on how we manage support tickets both internally and on sites like G2 or Gartner. We appreciate the great feedback but are also aware that there is room for improvement in terms of giving users quick, transparent, and useful information when an incident occurs.
Direct status notifications is one of multiple ways we are committed to improve our support functionality.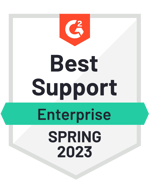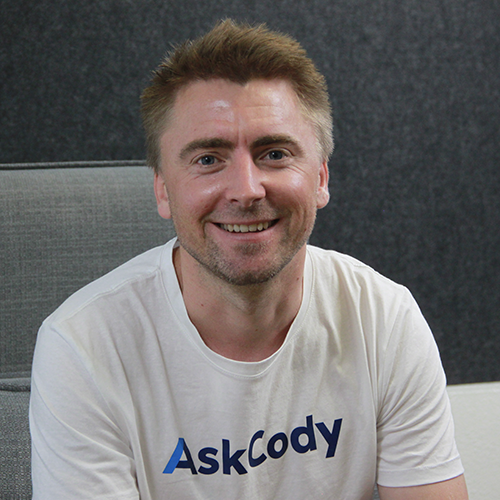 Ebbe Skøtt Andersen
Product Manager, AskCody. Writes about product integration, IT infrastructure, data processing, and security.