On September 14th, 2018 the digital news site Computerworld published a story about AskCody's US expansion. The story was only featured in Danish, so you can get a recap of the story right here. In this interview you can read about AskCody's new US strategy. It began:
When AskCody first tried to conquer the US, the strategy might be too generic. Now, the company is targeting the American law firms, where pen and paper is still the norm.
The company has not had the success that they have hoped for in the US just yet, but when noticing how much need there is for digitalization in especially the law firms in the US, they became a special target for AskCody. Many still have on-prem solutions and has not gone cloud like AskCody. Generally, we see that many organizations in the US are not as digitalizes as we are in Scandinavia, and thus still have manual process in place.
After spending some time in Atlanta, US AskCody has now moved their office to Boston, US where many enterprise organizations have their home turf.
Last year they had a capital injection from Promentum Equity Partners but is still looking for investments.
"We are currently looking for new investments. We are close to having a business that does not need capital injections, however, in order to attain maximum growth and conjure markets while the chance is there, we need capital to do it. We feel that we have a strong product which we naturally will keep evolving but we need to focus on our commercial growth and strengthening the sales organization."
- Allan Mørch, CEO & Founder, AskCody

You can read the whole story by journalist Jacob Ø. Wittorff in Danish here.
You can also read more about how AskCody now help a large portion of law firms here.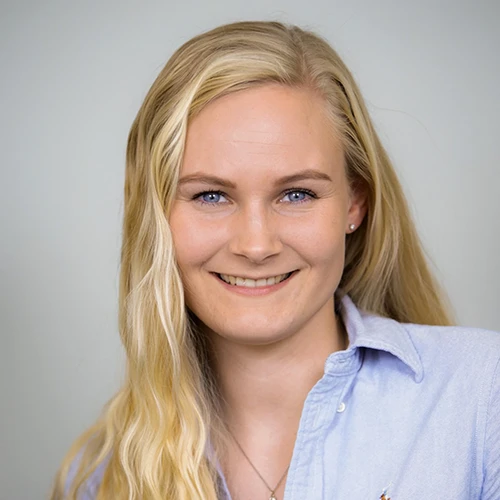 Rikke Fuglsang
Content and Communications Lead, AskCody, AskCody. Rikke oversees all AskCodys media presence and event management, sharing company news, case studies, and press releases. If you are attending an event with AskCody, you are likely to see Rikke there.