What is a boardroom?
A boardroom is a type of conference room that is typically the largest and most prestigious room in an office. It is often reserved for board or executive meetings, as well as other high-level discussions and presentations. The boardroom is designed to create a professional atmosphere, and is usually furnished with high-quality furniture and equipment.
In addition to being aesthetically pleasing, the boardroom is equipped with advanced audio-visual technology, such as large displays, projectors, video conferencing systems, and top-of-the-line sound systems. This technology allows for effective communication and presentations, and enables remote participants to join the meeting from anywhere in the world.
Boardrooms are an important part of any business environment, as they provide a space for decision-makers to come together and discuss important matters. They are also used for important presentations, training sessions, and other events that require a professional setting. Overall, a boardroom is a space that is dedicated to facilitating effective communication and collaboration among high-level executives and decision-makers.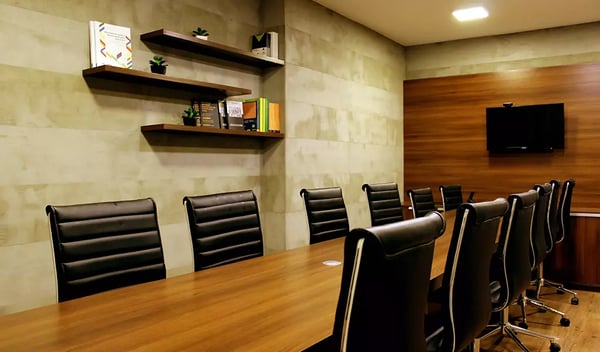 Related terms
Blog posts about workspace: