There are many benefits associated with leveraging the right technology. It can help many law firms run more efficiently, satisfy clients better, research cases faster, improve collaboration, automate tasks, and overall maintain an output that is competitive with larger firms. Being able to make better use of existing time is crucial.
According to the 2022 Legal Trends Report lawyers on average spend less than 3 hours per day on billable tasks. So, where does the non-billable time go and how can you help your lawyers automate some of the time-consuming tasks?
Why not let technology help you with automating your most convoluted processes and reap its benefits, so your lawyers have more time for what really matters? There is a variety of tools that can help you reduce the time lawyers spend on office administration, arranging meetings, generating and sending bills, configuring technology, collecting payments etc. Let us look into which tools can be deployed, so your lawyers can spend less time on administration and more time on what really matters.
How to Choose the Right Technology for Your Law Firm
With so many tech solutions to choose from, it can be difficult to know what will work best for your firm. At any law firm, new technology tools should be handpicked and implemented carefully and thoughtfully. Before you start assessing solutions and making choices, consider the following:
Identify your challenges

Make sure the vendor is secure

Run a POC
You can also get inspired by what other law firms find work for them. In ILTA's technology survey 2022, they collected inputs from 541 law firms representing about 275,000 users. By looking into this data, you can figure out where your law firm sits tech-wise among the pack, and it might help you discover trends in legal. Thereby, you can spot how technology is changing the legal tech space to help you and your firm move forward in this post-pandemic workplace and workforce. However, the most important thing is always to make sure you choose tech that is compatible with your law firm's needs.
List of Top Technology Tools for Lawyers
Aderant: Practice management vendor
Aderant gives you everything from core back-office practice management to attorney time tracking and talent management. Aderant is a global industry leader which provides comprehensive business management software for law firms and other professional services organizations. The company's technology brands include Aderant Expert for practice management, Handshake and Drive for knowledge management, iTimekeep, OCG Live & Thrive for timekeeping and compliance, BillBlast for eBilling, CompuLaw for docketing and calendaring, and Expert Case for legal case management.
AskCody: Meeting and conference scheduling/management vendor
AskCody is a SaaS Platform native to Microsoft 365 for Meeting Management and Resource Scheduling. It empowers your legal services team to control their scheduling, visitor management, and ordering of services like catering, room setup, and AV equipment from one modern platform. It is a modern workplace solution that empowers meeting organizers to manage all of those crucial meeting details centrally and enables your legal service team to handle meetings smarter. Ensure also the best possible utilization of the workspace to get the most out of your real estate investment and the office lease with workplace analytics.
Cisco Systems: Infrastructure vendor
Cisco Systems is a software-defined networking hardware and software vendor also called SD-WAN Vendor that develops, manufactures, and sells networking hardware, software, telecommunications equipment, and other high-technology services and products. Cisco specializes in specific tech markets such as the Internet of Things (IoT), domain security, videoconferencing, and energy management with leading products including subsidiaries such as Webex which is often utilized for video conferencing software in the legal industry. It is also one of the primary servers many law firms utilize.
Clio: Client relationships management vendor
Clio provides a suite of cloud-based solutions, including legal practice management, client intake and CRM, online payments, and client-attorney communication and collaboration software. Clio is designed specifically for law firms, and helps lawyers stay organized, bill efficiently, and engage clients.
Litera: License productivity and risk management software vendor
Litera is an office application software widely utilized in the legal industry that helps legal teams perfect documents, run deals, and manage cases. Litera provides software for drafting, proofreading, comparing, repairing, and cleaning documents in the legal industries. Their core products empower users to generate, review, and distribute high-quality content quickly and securely, from any device.
Microsoft: Operating system and application programs vendor
Microsoft is the world's largest publisher of operating systems and application programs for personal computers. Their key products include office Excel, Word, PowerPoint, Access, and Outlook, as well as their operating systems, and web browser. Microsoft 365 is a powerful business tool and while Microsoft Endpoint Manager/SCCM is often the preferred software distribution tools for automating software installations and updates in the legal field, Microsoft is also the leading brand of video conference system that law firms use in conference rooms according to the ILTA's technology survey 2022.
Netdocuments: DMS/ECM system vendor
Netdocuments is a cloud-only content management platform where you can secure, organize and collaborate on everything that matters for your law firm. It is a preferred DMS/ECM system for law firms that ensures content is always safe, organized, compliant, and available. A DMS helps law firms achieve the best possible outcomes for clients by delivering client service, building the firm's reputation, upholding the highest standards of security and compliance, and increasing revenue that can be put back into the business.
Olympus: Practice management vendor
Olympus is a popular brand when it comes to technology tools for digital dictation. It offers increased productivity in lawyers' and their admins in their daily work with professional dictation devices and speech-to-text solutions. With their devices you let your thoughts run freely and simply dictate. The device then converts it into text via software which is much quicker. It also makes it easier for the typist who does not have to type every word but can easily get the transcript and type the bits that need replacing.
Pexip: Video technology platform vendor
Pexip makes secure video collaboration for judiciaries worldwide. It is a tool for virtualizing court hearings using a seamless video solution. The Pexip Virtual Courts solution uses automation and easy-to-use features to virtualize judicial proceedings and streamline court flows, making communications more efficient, convenient, and accessible. Thereby reducing backlogs and keeping employees safe.
Smartsheet: Project management vendor
Smartsheets helps you manage projects, automate processes, and scale up to enterprise-level programs and portfolios, all with one platform. Smartsheet offers a rich set of views, workflows, reports, and dashboards to capture and track your plans, resources, and schedules. From projects to multi-faceted company-wide initiatives, Smartsheets is a technology tool that adapts to your needs.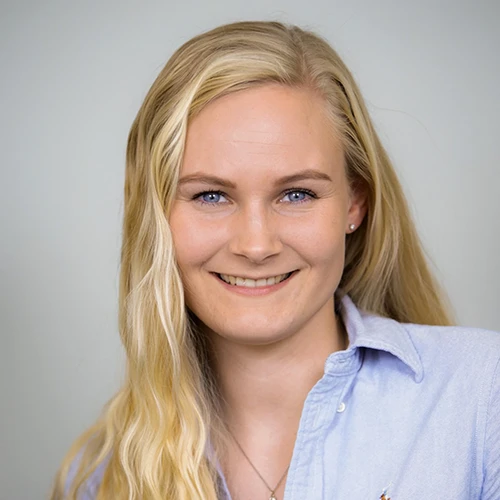 Rikke Diget Fuglsang
Content and Communications Lead, AskCody. Rikke creates content that informs organizations about the latest workplace trends and behavior.