Microsoft recently released the results on the research they did on the ways we work, and published 7 Trends and confirmed a major shift happening at modern workplaces, What are they, and what can we do to anticipate them?
While we could not blame you if you are tired of the never-ending stream of articles touting the pros and cons of working from home during COVID, the latest discussion point is actually centred around how to best return to work. What does the modern workplace need to look like? What do employers need to do to harness workplace trends to their benefit and still keep employee productivity and satisfaction levels high?
The conclusion we are seeing is that the modern workplace will need to continue to provide a lot of the flexibility we have grown accustomed to while working from home, while not sacrificing employee productivity. Here we will take a look at some of the background research that has brought us to that conclusion.
Microsoft workplace survey conclusions
Microsoft surveyed over 30,000 people to find out what workplace trends will be shaping our future as we transition back to offices around the globe. They found that the consensus was clear: traditional working hours of 8am-5pm sitting in offices Monday through Friday are no longer the expectation. We have greater flexibility around when and where work gets done, and that is not going anywhere.
There were other conclusions as well, notably that many employees are mentally exhausted from the stress and demands of the last year, and that there are downsides to the work-from-home model such as lagging innovation due to smaller networks.
The 2021 Work Trend Index reveals seven key trends for leaders in the shift to hybrid work:
Flexible work is here to stay
Leaders are out of touch with employees and need a wake-up call
High productivity is masking an exhausted workforce
Gen Z is at risk and will need to be re-energized
Shrinking networks are endangering innovation
Authenticity will spur productivity and wellbeing
Talent is everywhere in a hybrid work world
Hybrid work at a modern workplace: What does it require?
The conclusions above highlight the idea that workplaces need to retain flexibility.
"Employee expectations have changed for good, with more than 80 percent of managers saying they expect more flexible work from home policies post-pandemic, and more than 70 percent of employees saying they plan to take advantage of them."
The expectation is that employees will be able to retain the ability to work from anywhere at least part of the time. In this hybrid model of work, some employees (but not all) will return to the workplace. There will be a need for employees to collaborate from various locations and to continue to have flexibility in their work days. Employers will also need to be more cognizant of employee exhaustion and the risk for burnout.
In an ideal world, the hybrid workplace will be designed to:
Maximize productivity of employees collaborating from different places.
Have enough in-person interaction for managers to better understand the stresses their teams are under (and be able to do something about it).
Create better environments for innovation by helping employees get the socializing and networking they need to feel connected.
The modern workplace will need to stay head of workplace trends in terms of collaborative tools available to allow employees in any location to work together seamlessly. Employers need to embrace cloud-based solutions that allow a hybrid model of communication and collaboration. This will be the only way to continue to attract and retain top talent in the workplace of the future.
In the case of the Microsoft survey, they suggest:
Employers will need to ensure workplace policies continue to allow flexibility.
Employers will need to update the modern workspace to allow employees to be social and collaborate; this is achieved through good design of the workspace.
Employers should ensure that Microsoft tools are being used to their full potential to enable effective collaboration.
Employers will also need to invest in both physical space and technology to make this all happen.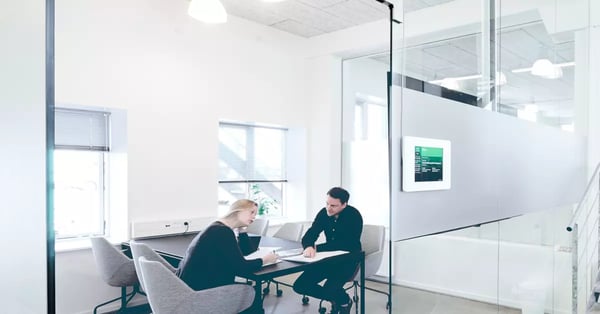 What can AskCody add to help you implement an efficient modern workplace?
While most employers and employees welcome these changes, it should be noted that it comes with the need for a cultural mindset shift for any organization that was not already embracing this type of flexibility.
AskCody can help make the transition seamless.
AskCody is a Meeting Management and Resource Scheduling Platform that is driving meeting efficiency through advanced Meeting Room Booking, Meeting Services, Visitor Management, and Workplace Insights helping organizations and employees manage meetings smarter. We empower people and organizations to manage meetings smarter. We help organizations drive meeting efficiency by removing excess friction in meeting planning and scheduling.
AskCody contributes to a better workplace experience while improving efficiency and productivity in the modern workplace.
This article and its conclusions are based on the following Microsoft publications: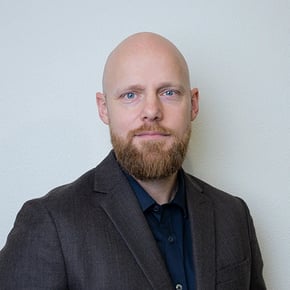 Bas van Wijk
Marketing Director, AskCody. Works with improving workplace experiences and limiting friction for meeting stakeholders. Bas has large experience in inbound marketing, demand generation, and customer relationship management.