The global pandemic has opened our eyes to new challenges and opportunities. One of these opportunities is desk booking, which is, the ability to book available desks in your office directly from your smartphone or computer. But why is it relevant for companies to let employees book desks in their own corporate offices, and what are the benefits and challenges.
This and much more will be answered in the following:
What is Desk Booking?
Desk booking gives employees the ability to book desks from their Smartphone or Outlook calendar. In other words, you simply book a desk, the same way you would book a meeting room. Desk booking is used to reduce spending, improve efficiency, and create a hybrid working environment for employees.
For employees, desk booking guarantees that a working station is available when they go to their offices or visit another location. It allows employees to book a workspace near the colleagues they are currently operating with. Furthermore, desk booking is a flexible tool to enhance the utilization of office facilities in a time where more people choose a hybrid working solution, where they switch between working from home and at the office.
You get the highest impact from desk booking in situations where:
Desks are not being utilized effectively across the organization.
Employees work hybrid from home and in the office.
Why is Desk Booking relevant?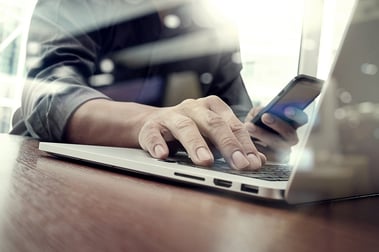 During the pandemic, employees experienced periods with hybrid working initiatives in their organization - switching between working from home and at the office. The opportunity of working remotely was a notable change, creating a flexible and better work-life balance.
Want more information on desk booking in the context of covid-19. Read tips to use desk booking & meeting room management during the pandemic.
In short, the pandemic has led to a general shift in mentality where we see a higher flexibility between working from home and at the office. The shift towards more agile organizations begs the question:
What is the purpose of our corporate offices and desks?
It would be great to cut down on office costs! And even though we don't have an irrefutable answer to this proposition, studies from PwCs Remote Work Report found that employees and employers have identified the following purposes for having an office:
The purpose of having an office...
For the employers
Improving employee productivity
Providing a professional space to meet with clients
Enabling employees to collaborate effectively
Enabling company culture
For the employees
Collaboration
Accessing equipment or documents securely
Meeting and interacting with clients or colleagues
Training and career development
Desk Booking: Employees are free to collaborate within the entire workplace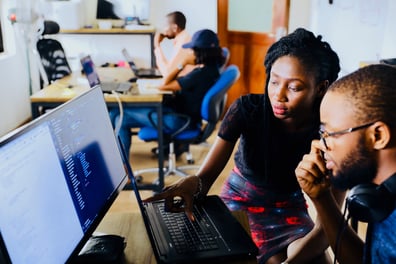 From the report data, it is possible to state, that employees use their office for social activities such as: Collaboration, meetings, and training.
The office is, in the mind of employees, a tool for interactions between colleagues, clients, and others. So, one of the most fundamental functions of an office is providing space for collaboration, learning, interaction, and innovation.
This was one of the reasons why desk booking made sense: desks, like meeting rooms, are resources enabling employees to create results. If you could optimize the use of desks in the workplace, you could create a more innovative environment, while using fewer resources. Want to know how you might optimize your office resources. Check out Workplace Insights.
How do you use Desk Booking?
At AskCody we have worked on a solution to make it easy for employees to book desks on the go.
There are two ways of booking desks.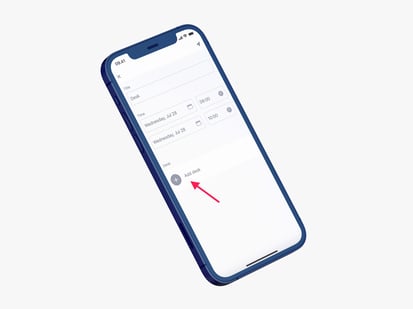 Either you can book via the AskCody mobile app or via your Outlook calendar. This ensures that you can book your resources on the go. Here you will see a picture of desk booking inside the AskCody app, where you can book desks and meetings integrated with your Microsoft Outlook and Exchange.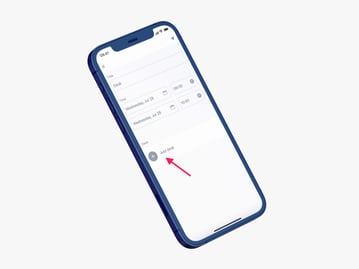 Here you will be able to book desks available in your organization. Thereby making sure that a single desk can be used multiple times during the day. The desk booking is fully customizable.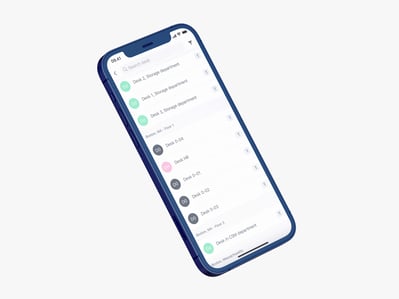 You simply choose the desk. You can add images of your desk and its placement to make it easy for visitors to find their workspace.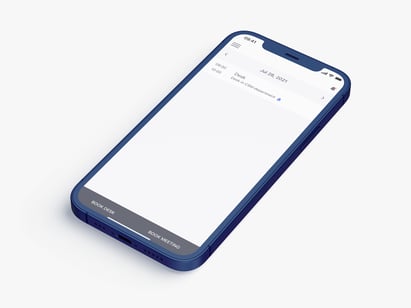 This means your workspace is booked in the timeframe, and if you want to - you can make it visible for others to see your activity in the outlook calendar.
You have an overview of your activities in your AskCody app and your Outlook calendar.
Want to learn more about desk booking?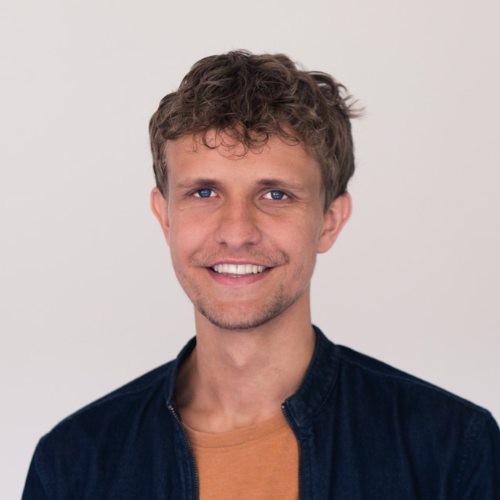 Andreas Sjelborg Rahbek
Product Marketing Specialist, AskCody. Andreas shares news about AskCody product improvements and features.