Key Features
The AskCody Admin Center
A one-stop-shop for everything
Use your Meeting Management Platform for the entire organization from one place. One login gives you access to the entire platform.
Manage workflows, rules, and policies, criteria, filters, templates and configurations, and update in seconds.
No need for on-prem installations and management. All data is processed in a secure cloud environment within the GDPR and ISAE 3000 policies.
User friendly, simple, yet extremely powerfull
Easy management of rooms, desks, licenses, locations, time zones, business rules, booking policies, cost centers, vendors, receptions, and all that matters for an enterprise-grade solution
The AskCody management portal
ROOM MANAGEMENT AND ADMINISTRATION IN THE CLOUD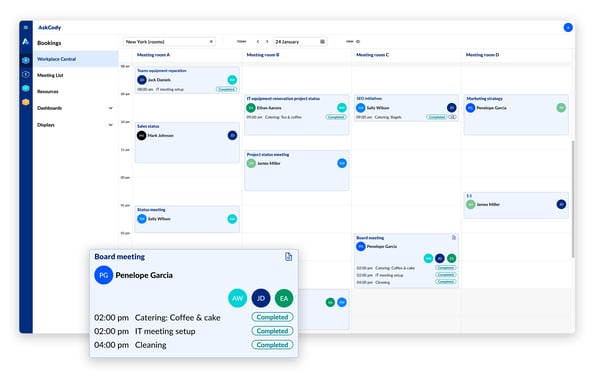 In the Cloud-based AskCody Management Portal, you can easily connect to Exchange and Microsoft 365. Connect your calendar resources, set up all your rooms and desks, and how you'd like things to work. Your rules, your booking policies, your scheduling permissions, your room types.
You decide on configurations, how data is displayed, in-room equipment, services for your meeting, check-in policies, and more. For example, you can ask users to check in on the room screen and cancel bookings if they haven't arrived. You manage everything in the Cloud Portal. There is nothing to install on-premise or on your Exchange Server.
Let AskCody do the heavy lifting
MEETING MANAGEMENT MADE EASY
Easy management of rooms, desks, licenses, locations, time zones, business rules, booking policies, cost centers, vendors, receptions and all that matters for an enterprise-grade solution

You shouldn't spend your valuable time in front of a spreadsheet and crunch meeting room numbers or booking data. AskCody does that for you, integrated with Outlook, Exchange and Microsoft 365, providing the Outlook-centric Meeting Management Platform for your employees, while giving you the administrative superpowers to easily manage everything from an organizational perspective.

Every company has their own way of doing things. When you come up with an internal process, the cost of the way things are done is hidden. Understand where the hidden cost of poor meeting management is hidden today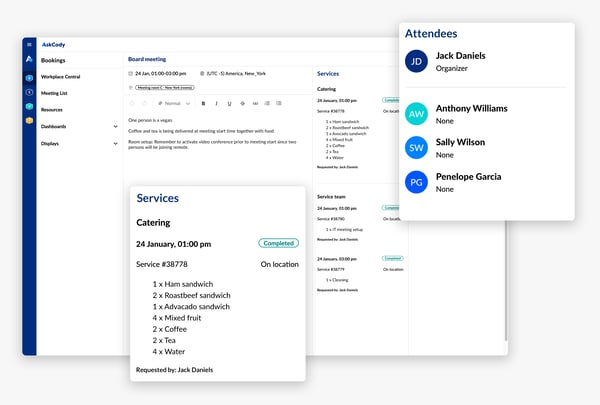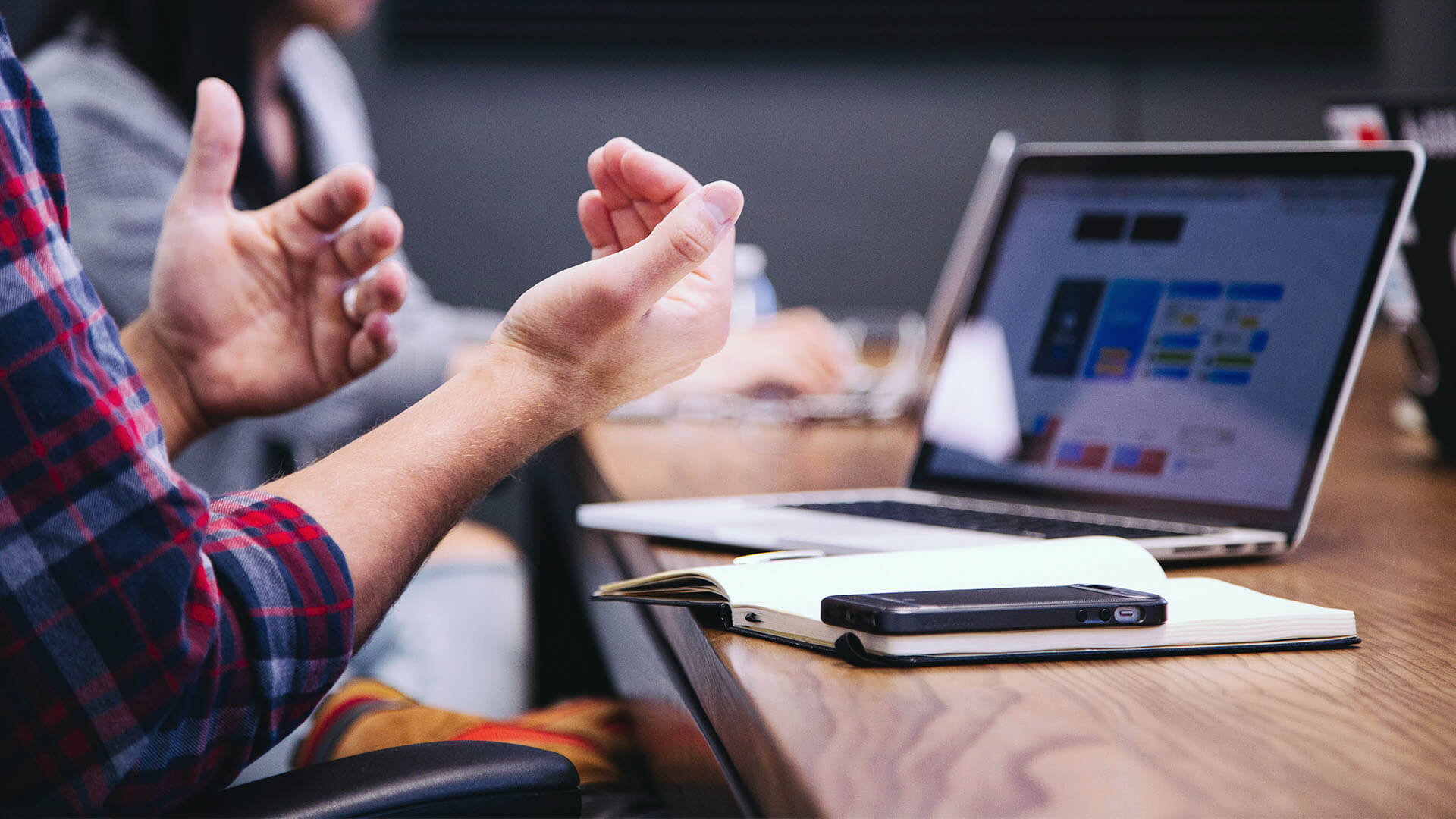 "The implementation was easy and it's very intuitive to use . That also meant training of end users wasn't going to be a long process. Another important thing was auditing from the Management Console that you can see what is happening and where it's happening."
ENDLESS CONFIGURATION POSIBILITIES
From the Management Portal, you can control and deploy all modules in the Meeting Management suite, both centrally, but also decentralized from all the different locations or organizational units that use a specific module.
An enterprise-grade Meeting Management solution that should work globally for worldwide organizations let you manage and maintain users and locations by Active Directory. That's why user and location management with AskCody can be done with the integration to Active Directory or Azure AD, where users roles and access can be granted or provisioned to the right user or user groups, This saves time and management both in the deployment stage, but also with fully automatic updating of user roles and access in production mode.
Workplace Insights
GET INSIGHTS INTO ALL WORKPLACE ACTIVITIES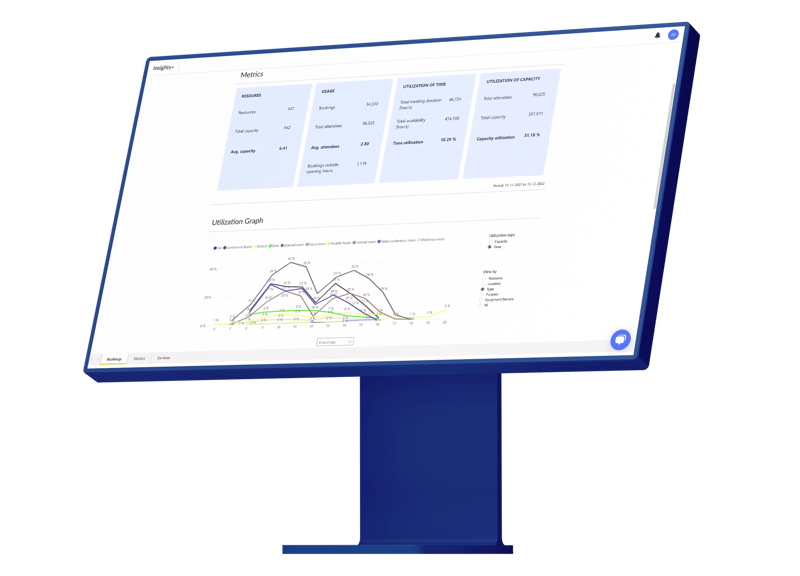 With the AskCody Management Portal you have the data that shows how your workspace performs when it comes to meetings and meeting rooms, orders of associated services, vendor process flows, check-ins, visitor flows and meeting room performance. See your office and meeting rooms in full context with all available data about utilization so you can optimize available spaces, workflows, and meeting management processes across the entire modern workplace.
As part of the Management Portal, AskCody Insights let you go deeper into conference room activity with daily reporting of key metrics such as meetings and occupancy, no-shows and ghost meetings, meeting duration, and attendees.
Built for Enterprise
GDPR COMPLIANT AND ISAE 3000 CERTIFIED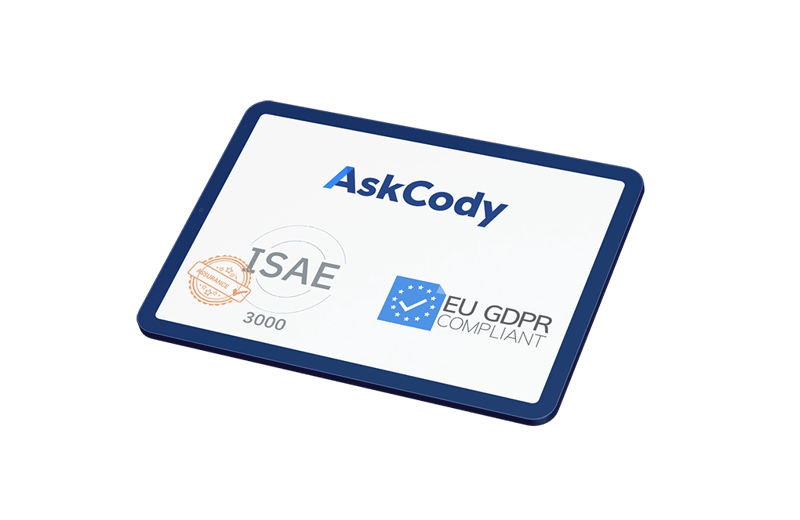 Benefitting from Microsoft's unmatched scale and experience running trusted enterprise cloud services around the globe, AskCody is built on Microsoft Azure. With Microsoft and AskCody being a Microsoft Partner, we can take advantage of the Azure Cloud more quickly while reducing security and compliance costs and minimizing risk to your organization.
When you invest in a cloud service, you must be able to trust that your data is safe, that data privacy is protected, and that you own and control your data in all its uses. AskCody is divided into a European and North American setup due to data regulations. AskCody is fully compliant with GDPR, is ISAE 3000 certified, and is build intelligently where all meeting data stays natively on Microsoft Exchange.
We would love to show you AskCody
Understand how we can help you in your organizational needs