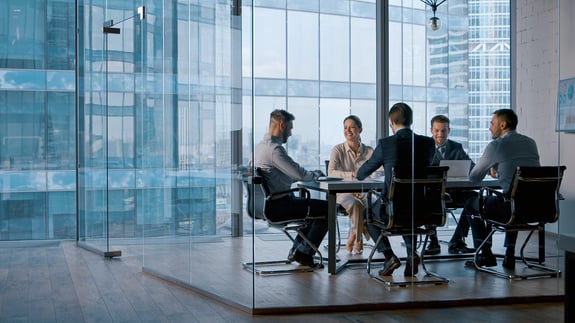 A Great Alternative To Rendezvous
ALTERNATIVE TO RENDEZVOUS?
If you're seeking to simplify your organization's meeting management, AskCody might be the solution you need. The platform boasts advanced Outlook and Exchange features that can improve meeting efficiency and promote a more seamless work experience for your team.
Specifically tailored for Microsoft, AskCody is an all-in-one meeting management platform that reduces friction and integrates with your
workplace, resulting in increased productivity and operational efficiency for businesses.
As businesses strive to optimize their workplace management and enhance collaboration, many are turning to integrated platforms such as AskCody. In fact, several prominent brands and companies have already made the switch. Continue reading to learn why AskCody is fast becoming the preferred meeting management solution.
ASKCODYS ALTERNATIVE SOLUTION TO RENDEZVOUS
A great booking experience directly inside Microsoft Outlook and Microsoft Exchange using secure and future-proof modern authentication

A platform focused on process automation to remove routine manual tasks for the support staff and back office

An

enterprise-grade platform,

ensuring scalability, reliability, and the highest level of compliance and security

Scheduling Intelligence

that gives you insights that help you make strategic business decisions about the workplace, that help you to be smarter about your office, drive down operational costs, while optimizing real estate utilization
An intelligent layer on top of Microsoft Office 365
STREAMLINE MEETINGS IN YOUR MICROSOFT INFRASTRUCTURE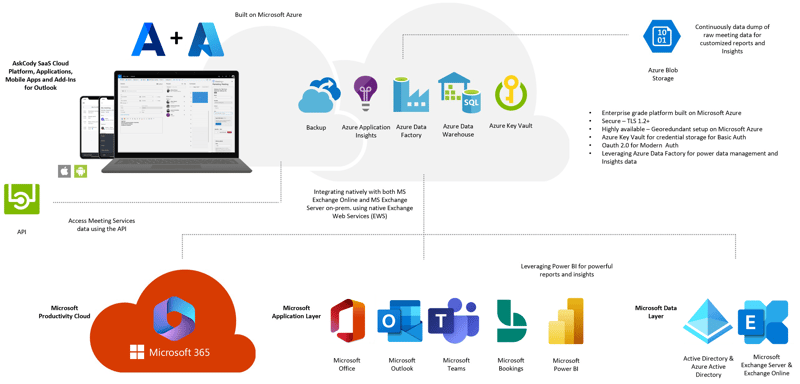 AskCody operates as an intelligent component within your Microsoft environment and seamlessly shares information with all elements of the Office 365 Suite, including Teams, Outlook, Azure, Exchange, and Power-Bi, setting it apart from Rendezvous.
Through direct integration with Exchange Web Services, AskCody leverages the robustness and dependability of Microsoft Exchange, which in turn enhances user administration via Azure AD and single sign-on (SSO) setup options.
The effortless integration between AskCody and Microsoft 365 simplifies the meeting management process and promotes a cohesive work experience that requires minimal effort.
Effortlessly streamline meeting management
MANAGE ALL MEETING-RELATED TASKS WITHIN OUTLOOK
For companies seeking to manage their meetings through Microsoft Outlook and 365, AskCody offers a significant advantage over Rendezvous. By seamlessly integrating with Microsoft's existing infrastructure, rules, and permissions, AskCody ensures a smooth and hassle-free experience.
With AskCody, all your meeting-related tasks can be easily managed directly from Microsoft Outlook, such as:
Booking meeting rooms and workstations
Adding room equipment and ordering services
Pre-registering guests
This not only simplifies the process of managing meetings, but also eliminates the need to switch between different platforms for various tasks such as booking meetings, ordering services, and handling visitor management.
To learn more about AskCody's integration with Outlook, please visit our website.
Make meeting management easy
SIMPLIFY MEETING PLANNING WITH OUR INTUITIVE INTERFACE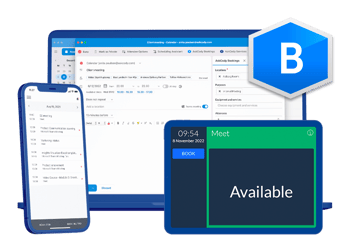 If you're looking for a quick and efficient solution for managing meetings, AskCody provides a convenient alternative to Rendezvous. Within minutes, meeting planners can find the perfect room, add necessary services, and invite guests, with the option to book rooms through add-ins, the iOS or Android mobile app, or directly from the meeting room displays when on-site.
The AskCody Platform features an intuitive design with an interface that is easy to navigate, even for those new to meeting management software. Users can effortlessly locate necessary resources and view their real-time availability, whether scheduling a meeting or organizing a conference, making event planning, meeting management, and conference room scheduling a breeze.
To get a closer look at the platform's capabilities, click here.
Ensuring the highest standards of security and privacy
ISAE CERTIFIED SECURITY STANDARDS
At AskCody, we prioritize the highest standards of data security and privacy, which is evident in our attainment of the ISAE 3000 certification (International Standard on Assurance Engagements). This certification involves an independent evaluation of our internal control processes and systems concerning information security and data protection, demonstrating our dedication to maintaining the most stringent standards.
By obtaining this certification, we assure our customers that their sensitive data is secure and that we follow established best practices for information security management. Our commitment to data security and privacy is further exemplified by the ISAE 3000 certification, which serves as a testament to our ongoing efforts to ensure our customers' data is safe. Discover eight more reasons why working with a provider with this certification is beneficial here.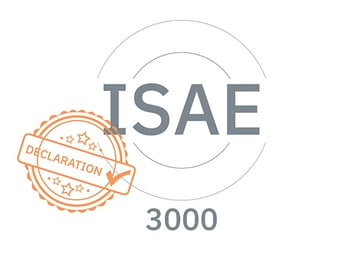 We would love to show you AskCody
Understand how we can help you in your organizational needs