As a CPA, you are used to being under pressure. Tax deadlines, client mergers, and audits are all just part of the job.
But when it comes to your own firm's profitability, it can be easy to look the other way. Bury your head in the metaphorical sand.
Here's the thing — the accounting world is changing. The way things have always been done is no longer the path to success. Ever-growing competition, the rise of AI, automation, and the gig economy have made it harder than ever to maintain profits.
In this ever-changing climate, how can you improve the profitability of your firm? Do you double down and find more clients? Shift your niche? Offer a broader range of services?
What if I told you there was a way to increase CPA firm profits by doing less?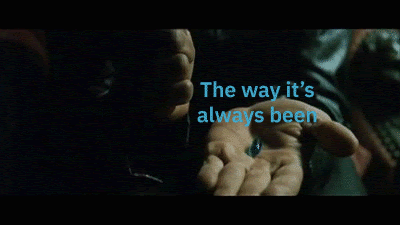 Before looking at strategies to increase profitability, we first need to consider the challenges of calculating CPA profitability and how that impacts the most effective strategies.
What are the challenges to calculating CPA firm profitability?
Given the fact that CPAs are masters of financial data, you would think that calculating profitability would be a simple affair. In fact, it is anything but.
Unlike product-based business, service-based businesses, like CPAs, have complex profitability measures. While the owner of a local retail store can get an accurate view of profits by subtracting overhead and expenses from sales, as a CPA firm, you have far more numbers to juggle.
Net profit margin (the net income as a percentage of net revenue) is often considered the gold standard for measuring CPA firm profitability. However, there are many variables that firms must consider when calculating this, including:
Revenue per partner
Revenue per person
Staff-to-partner ratio
Partner billing rate
This mix of measurements can bury the true value of certain strategies and make calculating effectiveness more difficult.
Despite these challenges, CPA firms can still be highly profitable. However, many firms are feeling the crunch as software solutions and increased competition put pressure on profit margins. What is the solution? Sometimes, doing less might be the answer.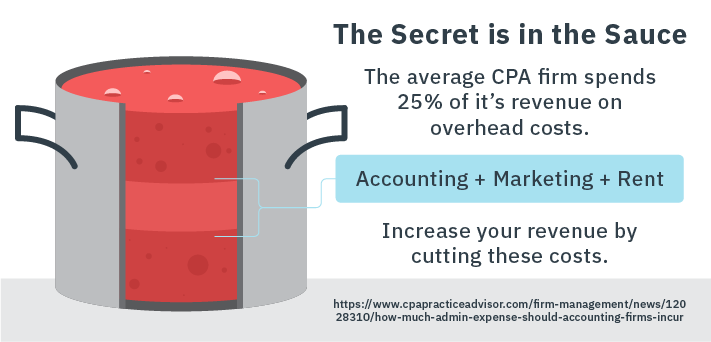 How to increase your accounting firm profit margin
On the surface, the easiest way to increase CPA profitability is simply to increase your rates or bring on more clients. However, that approach may not be as viable in a time where AI and automation are disrupting nearly every industry.
Instead of doing more, consider the following strategies to increase your CPA firm's profitability.
Eliminate low-value services
Instead of raising prices, consider spending more time focusing on more profitable services. Tasks like bookkeeping can eat up valuable time without offering a high profit. Evaluate each service you offer and divide it by the full amount of time your firm spends completing that task.
You may notice certain tasks take far more time than you realized — and that could be eating into your profit margins. Look for ways to eliminate or outsource those services so you can focus on high-earning services.
Be mindful of eliminating stepping-stone services that can attract larger. Instead, find ways to streamline or automate portions of those services so you can offer more services while spending less time on time-consuming manual tasks.
Reduce operating inefficiencies
Money wasted on operating inefficiencies could be spent on better staff, more technology, or even a higher profit. Reconsider the tools you use, the processes you've built, and how you communicate with coworkers and clients.
Think you don't have any operating inefficiencies? You might not be looking hard enough.
Is there a more efficient way to store your data? Could you eliminate or automate steps in your workflow? Even just saving a few minutes of time on a single process could save thousands of dollars for tasks you complete on a regular basis.
Move to a value-based pricing model
Many CPA firms still rely on an hourly pricing model, where rates are based on how long tasks take. This model can create additional work, as you are forced to spend time accounting for every moment of your day. It can also make it difficult to provide clients with accurate quotes for services.
A value-based pricing model, as the name suggests, charges based on the amount of value your firm provides. This creates a more effective selling process as well —- after all, your clients don't really care how many hours you spend on a particular task. What they really want to know is what is in it for them.
Upsell existing clients
Instead of focusing on bringing in new clients, which requires a high time investment upfront, look for ways to increase profits by offering the clients you already have additional services.
For example, if you currently offer tax services or other one-off services, try upselling on-going services such as payroll, auditing, or management consulting services.
Make sure new clients are right for you
In some cases, it makes sense to upsell current customers. But when your current customers are high-maintenance, it may make more sense to bring on new clients instead.
Focus on finding new clients that are organized and proactive. These clients can increase profitability because they take up less of your time — particularly if you move to a value-based pricing model versus a per-hourly model.
Offer staff education benefits
A highly educated staff can have a long-term impact on CPA firm profitability. Consider offering employees a match or grant to pursue secondary education or certifications.
Worried about the cost? Paying for employee education can save your firm money. Cigna, a worldwide health organization, saw a return of $1.29 for every dollar they spent on employee education. The staff that used Cigna's education benefits were more likely to stay and be promoted, saving the company on hiring costs.
A knowledgeable staff may also allow you to expand your client base into new niches, increasing overall profits.
Reduce billing and accounting costs
According to the Rosenberg Survey, the average CPA firm spends 25% of its revenue on overhead costs such as accounting, marketing, and rent. Reducing these costs can increase your revenue by cutting costs rather than increasing billing.
For example, using AI billing software can decrease billing costs by allowing you to:
Streamline the billing workflow process
Gain access to data that makes billing easier
Get better insights into the work going on in your firm
Automate billing reminders
Eliminate paper billing processes


Invest in tech
In today's world of Silicon Valley startups and SaaS (service as a software) businesses, investing in tech is no longer an option. If you want to compete with other firms and online services, accounting firms must invest in tech to reduce overhead costs and increase overall productivity.
For example, meeting management software can help firms better use their space and reduce the time employees spend planning meetings. Visitor management software can increase security while streamlining the reception process. Cloud document storage can make it easier than ever to organize and access documents, saving time and increasing security at the same time.
Don't feel like you have to have every new thing; instead, carefully consider how a new solution could save your firm time or increase profits before diving in.
Conclusion
To stay profitable, accounting firms need to reconsider the way things have always been done. If old practices aren't working, it may be time for a change. Luckily, that doesn't have to mean spending more time working — instead, eliminate services and clients that are not as profitable and rely on technology to reduce manual tasks.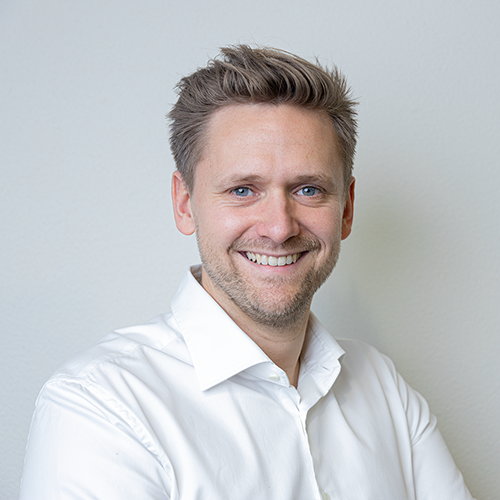 Allan Mørch
CEO & Founder, AskCody. Empowers organizations worldwide in creating better workplace experiences using AskCody.