Time is money at law firms. It is that simple. The billable hour is a major part of the language of the legal profession. Your profitability as a law firm depends on how well you manage those billable hours. There are a number of critical factors to explore when tackling how to best measure and manage billable hours. The end goal, though, is always the same: law firm profitability.
It is how law firms stay competitive. It shapes how law firms operate as a business. A more profitable law firm means a few important things. You are creating more value, and are better able to cover costs. Moreover, the firm can assume greater risk and is, of course, making more money overall. This helps with recruiting top legal talent.
Here we dive into the mechanics of law firm profitability and talk about tools you can leverage to maximize those margins at your law firm.
Simple ways to make your law firm profitable
Luckily, the question of "How do law firms operate as a business?" has many answers. Driving towards greater law firm profitability is a challenge you will tackle with many tools at your disposal. We will dive into some strategies and tactics here.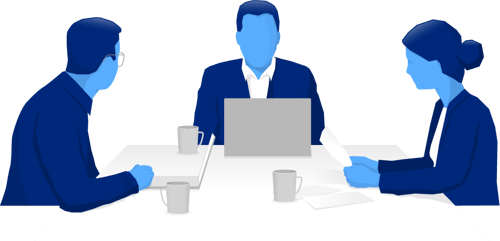 1. Organize your law firm profitability metrics
Like any problem you seek to address, you first have to measure it. We recommend using an automated system for managing meetings and time. If you are not, you are wasting time and potentially miscalculating hundreds of billable hours each year. Law firms using manual meeting management and time tracking systems are burning through overhead and are likely to get an inaccurate count of their actual billable hours.
Automated meetings and time management are cost-cutting tools as well. Beyond just giving you a baseline understanding of how hours are being billed, sophisticated tracking software can help you act on the insights you gain from the data to make your team more productive. The right software can even automate certain functions that will alert team members about ways to save time and produce better results for clients in terms of how the work is organized over time.
The bottom line: What gets measured, matters. Understanding where you are at currently with billable hours (and equipping yourself with the right tool), will help you get where you want to go—toward a more profitable law firm.
2. Reduce administrative hours
Your support staff has better things to do than manually managing tedious tasks like setting up conference rooms, managing technical requests, and arranging meetings. Ideally, they are spending their time assisting partners and associates by tackling critical tasks that improve productivity. The best way to make that possible is: Automate labor-intensive tasks like audio-visual requests, catering, and scheduling. With your support staff focused on helping associates and partners work more efficiently, you are reducing firm overhead. As statistics show that lawyers spend around 40% of their time on tasks other than practicing law. An automated meeting management system allows you to deliver a white-glove experience for clients while maximizing your team's billable hours.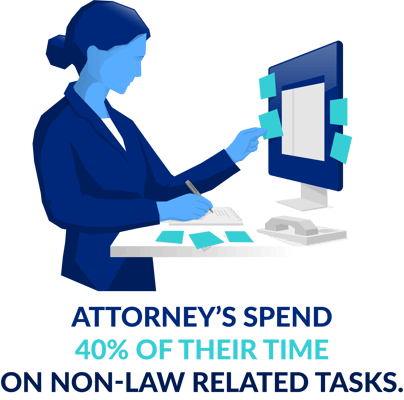 3. Tackle data entry challenges
Another vote against manual data entry when it comes to meeting management and billable hours. Your employees are humans—which means that mistakes are sometimes made. Those mistakes add up over time when it comes to how hours are billed to clients and within the firm. Data entry can rob your law firm of thousands of dollars.
Automated meeting management and time tracking software enable your firm to maintain accuracy over time, no matter how many cups of coffee the team has had. Streamlining the organization of meetings and the tracking of billable hours takes this major challenge out of the picture and increases law firm profitability by decreasing costly clerical errors. This one is a no-brainer—automate meeting management and billable hour tracking with the right software and do not look back.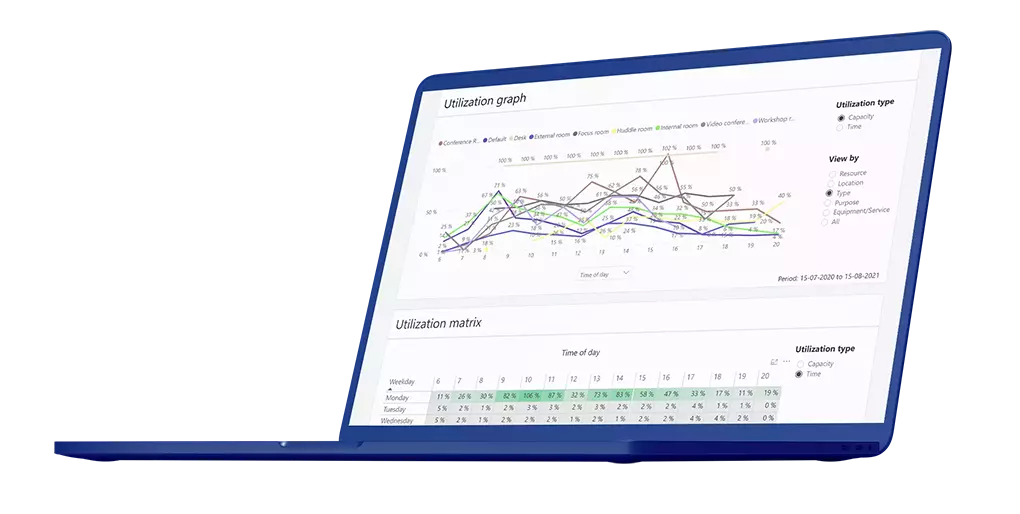 4. Align your hours with the client's budget
The right meeting and time management software allows you to move faster and smarter as a firm. As information entry is automated, you will virtually always have an accurate picture of current work and yet-to-billed distributions. This way, you are able to track how your team is performing right alongside the client's budget in real time.
When overruns come up, you can address them quickly with your team and the client. If you're coming in under budget, keep going and enjoy those margins. Automated meeting and time management software allows you to be more responsive by giving you a more accurate, ongoing picture of how you are performing against the budget as you work. According to research, $25 million is wasted per day on unproductive meetings in the U.S., which does not seem so staggering until you hear that annually, $37 billion is being wasted.
5. Get specific with your reporting
You will need good data to make the right strategic moves as a firm. That is where reporting comes in. With an automated firm management solution, you can run reports to help you optimize your law firm's profitability. From identifying cost overruns and addressing anomalies to restructuring your fees and finding profitable areas of the business, reporting gives you a number of options for improving those margins. Real-time tracking of agency time, resources, and space is being used will give you a clear picture of where money is being spent and a roadmap for optimizing and streamlining efficiency.
6. Go green
Every business is reconsidering its environmental footprint these days. The good news is that this is not just a cost factor, but also a way to save money and reduce overhead. Lowering your firm's paper consumption and physical storage space could save thousands of dollars per year. Automated solutions allow you to digitally save the information and only print when absolutely necessary. When documents, calls, and customer relationship management are centralized into an online management system, it is easy to streamline internal processes and enhance profitability. In other words, let your tech do the grunt work for you. That is what it is there for.
7. Think like a business owner
Law firms are a different beast. But they are not that different. They are still businesses and should operate such. Basic business activities like strategic planning, organizational infrastructure, business development, and compensation systems should be operating within your law firm context. Why? Because they keep your team focused on client work and streamline operations.
When those big picture items are taken care of, everyone is moving in the same direction together. This means that billable hours are not wasted on internal matters that firm management could easily sort out in advance. Relatedly, take some time each year to review and reconsider your hourly rates as a firm, especially after you have reviewed your annual reporting in light of your firm's strategic plan.
8. Keep an eye on intake
How you bring clients in the door matters a great deal. A profitable law firm will have a very well-defined intake process. You should also monitor how your intake process operates, looking for ways to reduce overhead. Remember that a single bad case can drag down your firm's profits over the course of a year. Looking back at profitable and less profitable cases as they relate to your intake process will save you money over the long run.
Your intake process is chock full of information about the quality of potential clients. Understanding this can help you analyze the overall profitability of your client base on an annual basis while giving you insights about how to "fire" unprofitable clients.
9. Know the key elements of profitability and implement them
When it comes to law firm profitability, there is a code. Some call it "R.U.L.E.S.", a fitting acronym for the profession. Here is what it boils down to and how you can use it to ensure profitability:
Realization: This is the ratio between what your firm bills (billing realization) and what is collected (collection realization) and it is key to firm profitability. Managing partners should understand and address the different factors that influence this ratio.
Utilization: The difference between billable hours and budgeted hours. This is where a firm can focus on reducing non-billable tasks and increasing billable work to improve profitability.
Leverage: Focusing on the most profitable matters can improve overall firm revenue. Firms should strive to assign work to the right person at the right rate in order to save the firm money and enhance productivity.
Expense: Managing overhead (especially for non-billable work) is a major task for any firm. Keeping expenses low and revenue high is a major key to profitability.
Speed: Make sure bills are going out and receipts are coming in at the proper rate. This means monitoring all ongoing work and keeping accounts current.


10. Use alternative billing
Some clients will be looking for alternative billing arrangements. If you want their business, embrace them. In order to do this properly, you will need a strategy. Once you have a handle on the per-hour cost of your firm's fee earners, you can decide precisely the types of arrangements that will work best for you and your clients. As you develop these alternatives, keep your projected bottom line in mind so you're not deviating from that core goal of firm profitability. In other words, make sure clients' engagements are still profitable even if you are using alternative billing methods.
11. Address your firm culture
Some solutions for law firm profitability are quick, technical fixes. Some are a bit "stickier." Firm culture is one of those more challenging factors that impact profitability. When a firm has a positive work culture, it has more productive team members and is more profitable. This boils down to how you recruit and retain employees. You should analyze how attractive your firm is to potential hires as this can be an indirect measure of profitability. Attracting top talent can make a real difference for your bottom line.
Mentorship and training matter a lot as well. Junior staff members and associates typically take a few years to become profitable. The right supports for them can accelerate and improve that natural growth process and therefore enhance profitability. Do not stay in awe of investing in your team's development as it will improve profitability in the long run.
Taking control of billable hours to drive law firm profitability
The first big step is getting a handle on how much time your law firm is wasting. If you are not even tracking it, you can be pretty sure it is being wasted. Unnecessary meetings and administrative tasks tend to be a major driver of profit loss for law firms, so addressing this core function within your firm is critical. Automated meeting management software can help keep your firm on the right track toward profitability. Find a system that works for your firm while putting the above tips into practice and you will see that bottom line improve.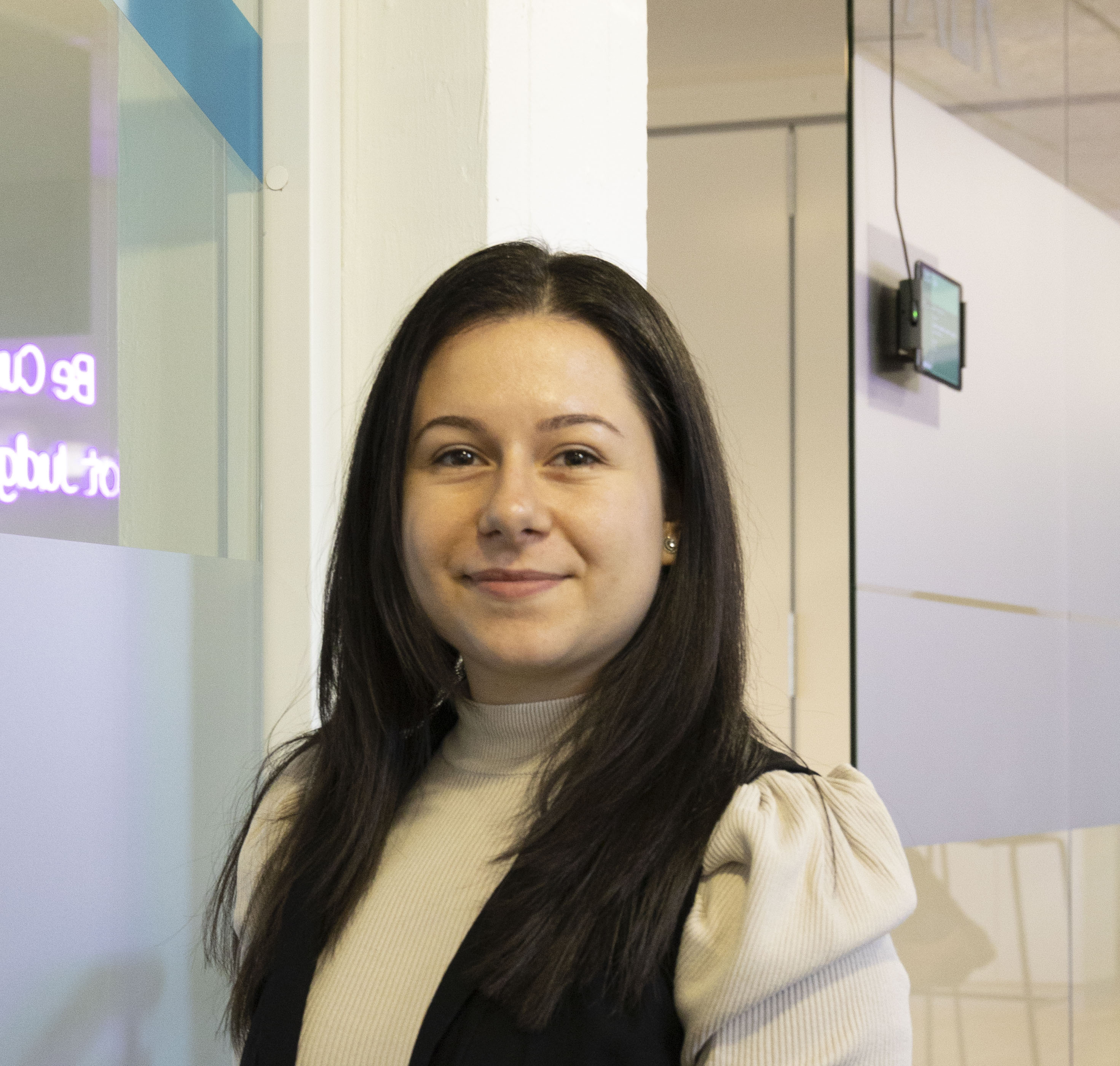 Ralitsa Aleksandrova
Digital Marketing Assistant, AskCody. Ralitsa writes content that inspires businesses to effectively manage their meetings. This includes writing about the latest trends and behavior, deep diving into meeting management, or highlighting valuable processes.