Thank you for requesting a free Workplace Consultation
We love to share our passion and knowledge about the Modern Workplace and help you take your workplace to the next level.
One of our Workplace Consultants will be in touch with you soon.
In the meantime, discover more below on how to achieve meeting excellence or learn more on our blog.
READ OUR BLOGS
"

A flexible environment with the right management tools is the key to future success in today's modern workplace. With our Modern Workplace Platform we are giving people and organizations the ability to win back lost productivity while reducing office friction

"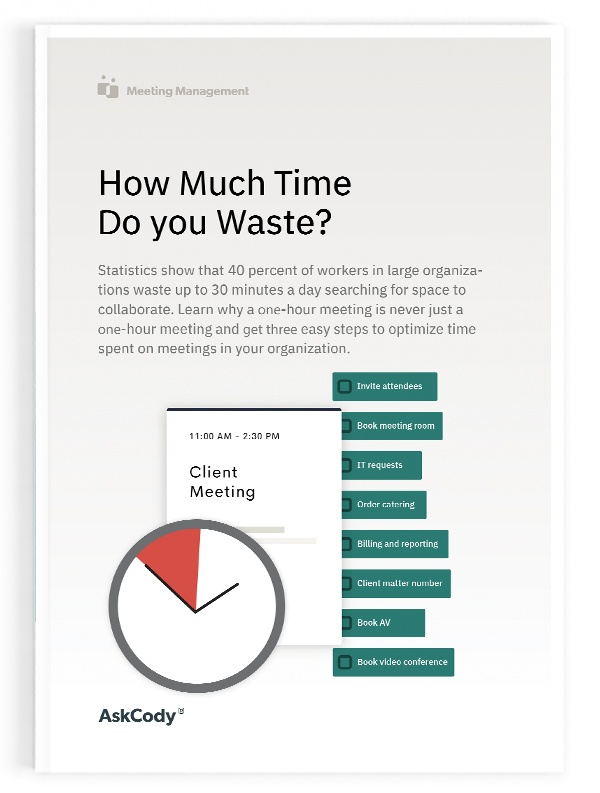 How Much Time Do You Waste?
Statistics show that 40% of workers in large organizations waste up to 30 minutes a day searching for spaces to collaborate.
Learn why a one-hour meeting is never just a one-hour meeting and three easy steps to reduce time spent on meetings in your organization.