We're looking forward to showing you our passion. We'll reach out as soon as possible. Cheers!
In the meantime see some of our our resources ...
"

We focus on creating a happier, more convenient, more productive modern workplace, while optimizing resources and reducing interruptions

. AskCody eliminates the tedious aspect of everyday tasks that zap productivity and waste precious time. We fight to win the battle of the meeting room."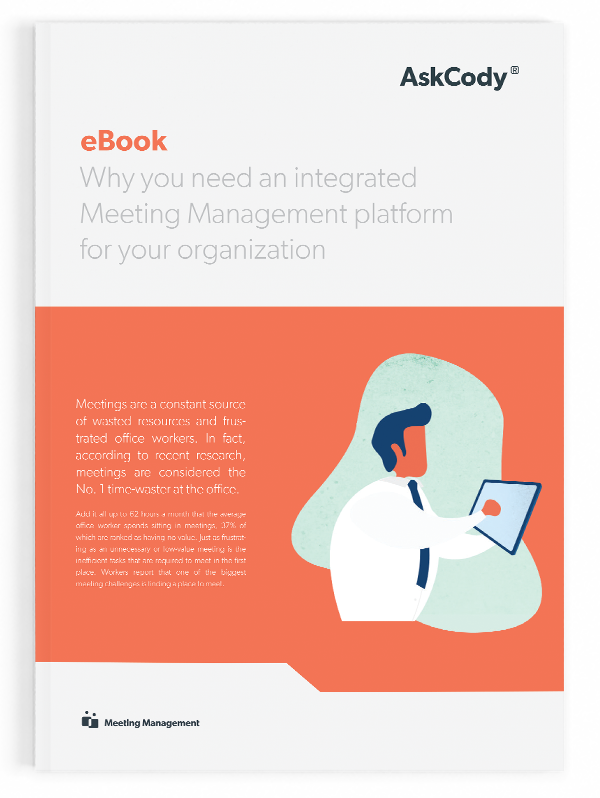 Why you need an integrated Meeting Management platform for your organization
Ghost meetings, hijacked rooms, meetings running over, and other meeting incidentals are a constant waste of resources and source of frustrated office workers. In fact, meetings are considered the #1 time-waster at the office by the Harvard Business Review.
So how does one solve the problem of meeting inefficiencies and squandered resources?
This eBook proposes that an integrated meeting management platform brings meeting automation to your company to help you win back lost productivity in managing meetings.