Request your test drive today!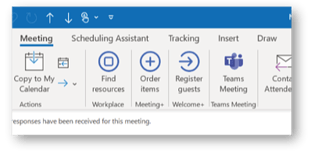 Sign up for a free trial to see and start realizing the full potential of your workplace
Key in needed setup information
See for your self how AskCody empowers organizations to increase operational efficiency while amplifying workplace productivity and collaboration on the journey towards a better workplace experience.
We give you the chance to try out for yourself what AskCody can do for you and your workplace. Sign up now and access a 30-day trial where one of our Solution Specialists will guide you through the setup, configuration, and adoption.
Connect your AskCody account with Microsoft Exchange or Office 365, and you'll be up and running fast.
You have access to the full platform* during the trial, including:
The AskCody meeting management platform for Outlook and Office 365 that helps you optimize

booking rooms, hot desk booking, ordering catering or other services, managing the facilities management processes, and ensure that your organization gets the most of your modern workspace.

The Meeting room displays that works seamlessly with your Outlook, Office 365 and Exchange resources and that

delivers a better overview of your conference rooms, room status, and daily meeting activities.

The complete GDPR compliant visitor management tool for Outlook and Office 365 including guest registration on check-in screens, mobile integration (SMS/email), and office admin access for receptionists to keep track of the day's visitors.

The Workplace Insights tool that instantly gives you insights into room and workplace productivity and room utilization.

The Management Portal in the Cloud where you can easily connect to Exchange and Office 365, connect to your calendar resources, set up all your rooms and desks, and how you'd like things to work, including your rules, your booking policies, your scheduling permissions, your room types.
Hundreds of satisfied AskCody customers, including: