KEY FEATURES
WORKPLACE CENTRAL
STAY IN CONTROL
Give Hospitality, Facility and Service Teams a complete and user-friendly overview of today's meetings
EASY SEARCH
Handle all meeting room resources with a built-in intelligent search feature. Aggregate the most crucial meeting data from Outlook, Exchange and Microsoft 365
IMPROVE UTILIZATION
Control and regulate meeting room booking behavior, optimize resources, and improve room utilization
QUICK ACCESS
Combine data from AskCody Meeting Services, Visitor Management, and Insights into one view for ease of use and quick access to data
Run a smart office
MANAGE YOUR OFFICE RESSOURCES IN CENTRAL
Workplace Central gives Meeting Managers, Hospitality Teams and Booking Coordinators a central hub for meetings, services, visitors, and room utilization in one single view. Give your office and facility team a complete overview of all the events happening in your workplace with real-time data on how meeting rooms are utilized, scheduling information, and status and services requests.
The tools and features give you the power to run a modern workplace having daily events and meetings at your fingertips, getting all the answers you need about guests, rooms, and associated services, AskCody Workplace Central is the nucleus of your smart office.
GIVE MEETING MANAGERS AND HOSPITALITY TEAMS MORE CONTROL
Say goodbye to old and outdated spreadsheets, emailing back and forth, visitor logs, and sticky notes.
Workplace Central is a modern meeting management tool, that gives you consistency, insights, and full visibility into your workplace events—in real-time. Easily connect to your Outlook, Microsoft 365, and Exchange meeting rooms and combine with data on services, visitors and rooms.
Dive into Workplace Central's comprehensive and user-friendly overview of each day's meetings and workplace bookings. You're in full control.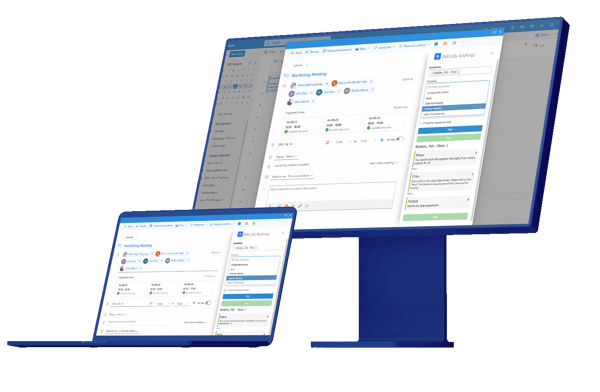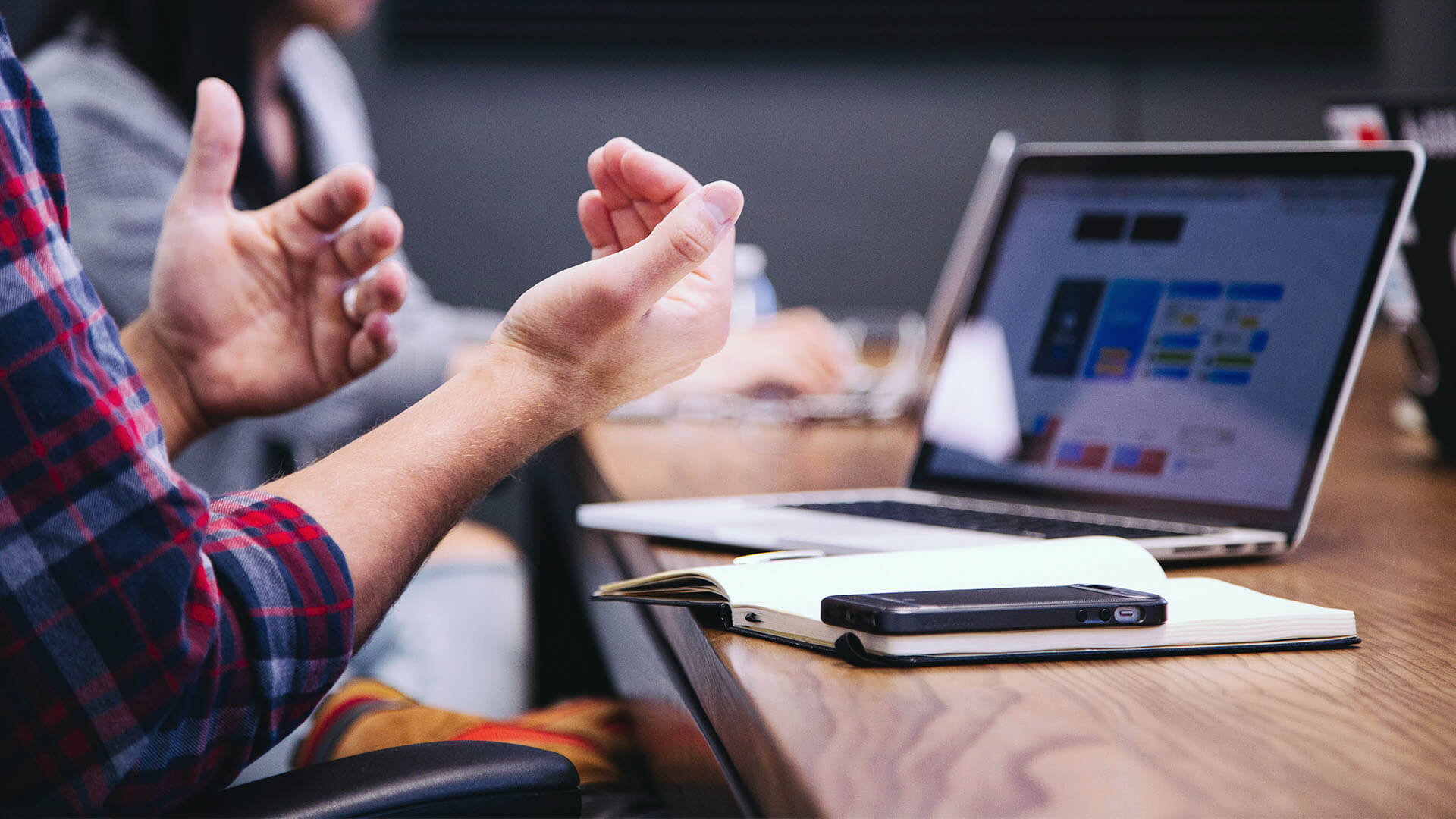 "Now with AskCody all workflows are managed through one central system which makes it much easier. Having the responsibility back in the hands of the assistants allows reception to provide more of a concierge, white glove experience for clients coming in. Legal assistants can now take ownership of their meetings and orders. There is no more 'oh I thought I told you I didn't need the room anymore,' which drives higher utilization of our rooms and lowers costs on unnecessary catering orders"
Give your Meeting Managers superpowers
IMPROVE THE MANAGEMENT OF MEETING ROOMS AND WORKSPACES
With Workplace Central, your team can better understand how workspace and meeting rooms are being utilized. By aggregating the most crucial meeting data from Outlook, Exchange and Microsoft 365 and combining it with AskCody Meeting Management, Visitor Management, and Insights into one screen, modern meeting management is made straightforward and simple.
Workplace Central handles all meeting room resources and boasts a super-fast, built-in intelligent search feature. That's a lot of power.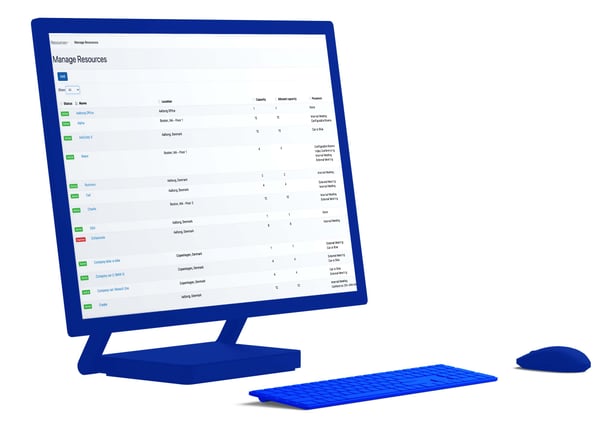 Your Meeting Managers deserve the best information
MAKE DATA-DRIVEN DECISIONS
The decisions they make are key to your workplace productivity. Give them the key data they need so they can go beyond gut decisions. Workplace Central allows Meeting Managers to control meeting room booking behavior, optimize resources, and improve room utilization from one single application.

At the same time, everything is integrated seamlessly with Outlook, Exchange, and Microsoft 365.