Why you need an integrated Meeting Management platform for your organization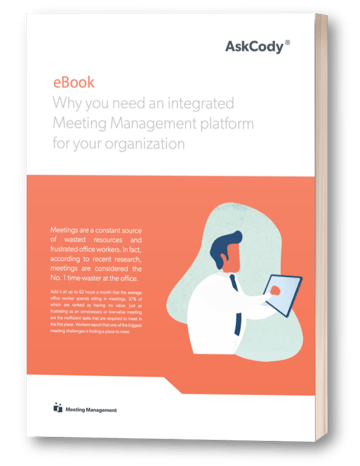 Figure out how much time you are waisting on meeting management and learn how to optimize your meetings.
Have you ever wondered how to solve the problem of meeting inefficiencies and squandered resources?
Following our guidelines, you will never lose meeting productivity again or keep spending that excess time on error prone processes.
Meetings are a constant source of wasted resources and frustrated office workers.
Just as frustrating as an unnecessary or low-value meeting is the inefficient tasks that are required to meet in the first place. Workers report that one of the biggest meeting challenges is finding a place to meet.
Here is a sneak peek of what you get to learn:
Learn why a one-hour meeting is never just a one-hour meeting
Get to know what your company needs to facilitate collaboration and meetings
Learn peoples meeting behavior
Find the right tool to manage meeting processes
Meeting management is a true cross-organizational discipline with many elements that are prone to poor processes that harpoon employee productivity.
You need the right tools that integrate process and bind organizational units together. Learn how in this eBook.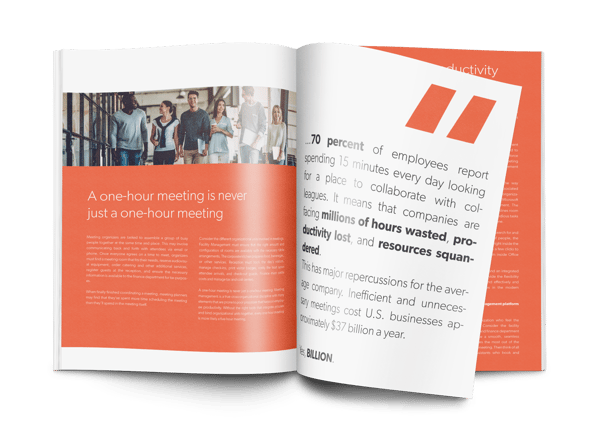 The benefits of the well-integrated meeting management solution are plentiful. Learn from this eBook what AskCody platform will do your organization:
Consolidate all activities related to planning and scheduling meetings into a single tool
Eliminate tedious manual processes
Prevent scheduling errors
Handle changes and cancellations automatically
Display meeting service orders at a glance
Eradicate disjointed point solutions
And many other…
A fully integrated meeting management solution is the key to creating and fostering a truly modern office environment.
Download this guide and give your employees the tools they need to succeed.