Hi there!
Merry Christmas!
Just because December is a busy month, it doesn't mean that you don't get your monthly "5 new features from AskCody" update on the blog.
Take a look at the cool new features, and try them out now!
Enjoy!
Last months most important updates
1. Drop-down delivery in Meeting service portal
Get a quick overview of all items of each delivery directly on the front page of "Current Deliveries" in the Meeting services Portal. Just click on the order, and it will fold out.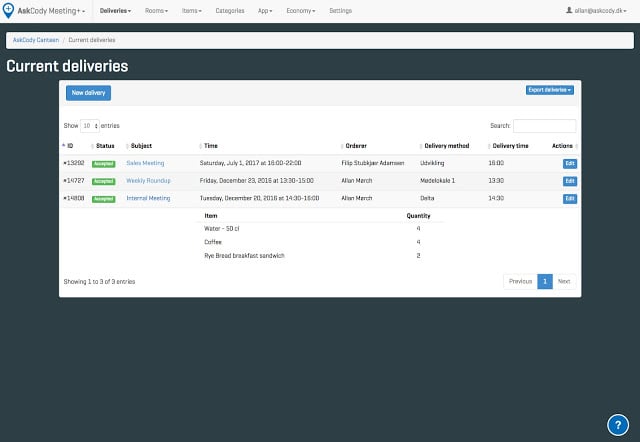 2. Statistic metrics in the Visitor management Portal (Not available anymore)
In the top of the AskCody Visitor Management Portal you now have 4 metrics that tell you "How many guests have checked in today," "How many expected guests do we have today," etc.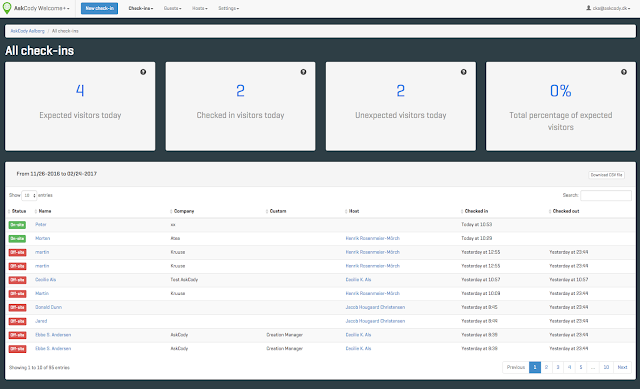 3. Improved usability in the Workplace Add-in
We have removed a step in the Workplace Add-in, so you no longer need to press "OK" when adding a room to your meeting.
4. Easier access to Add-ins in Office 365 Outlook
If you are using the Online Microsoft 365 Outlook it is now possible the access all your Add-ins directly in the top bar in Outlook. Great job Microsoft!