It's the end of the month... You know what that means...

5 new features are ready for you!

Read all about the cool and new layout for AskCody Meeting Dashboards, a highly requested feature for the Meeting Room Booking module (search for specific rooms), and a better way to report feedback or issues for AskCody. I promise you it won't be boring.

Enjoy!

The best 5 features we have developed for you this month
1. Create your own feedback and issue account on the AskCody Help Center
As a part of our new AskCody Help Center, it is now possible for customers to create an account and report feedback and issues on the AskCody services, and keep track of them.
Go to Help Center and click Sign in. This will open at sign in box – if you don't have an account yet then just click the lower left corner, and create an account..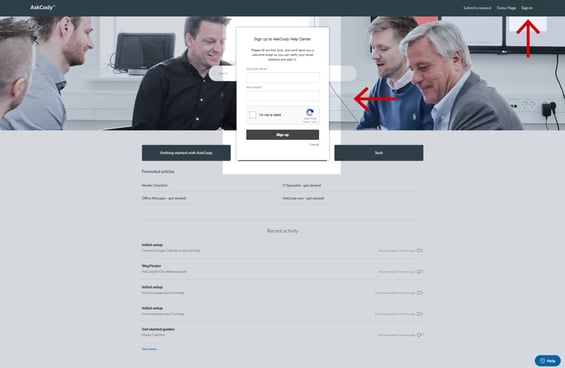 2. New and very cool layout for Meeting Dashboards - Tile View
When setting up an Meeting Dashboard you can choose to show your calendars in a list view, a room view and now also as a tile view. So instead of having "traditional" lists (like the Departure Screen in the airport), you can choose to show your calendars as tiles for a better overview. See a picture of the tile view here.
If you just love this new Tile View, go to your Meeting Dashboard Portal on manager.onaskcody.com, select the Meeting Dashboard you would like to change, and choose the Layout "Tile".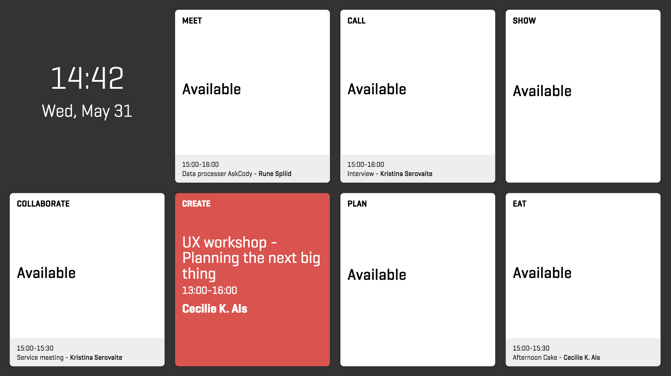 3. Search for a specific room in Meeting Room Booking
A highly requested feature for Meeting Room Booking is to search for a specific room. So if you already know exactly which rooms you want to search the availability for, just use this feature.
To get access to this feature you need to assign a specific user role to the users who should have the access. The role assignment is necessary because it "skips" and bypass the standard utilization optimization you would get by using all functions in the Workplace Add-in.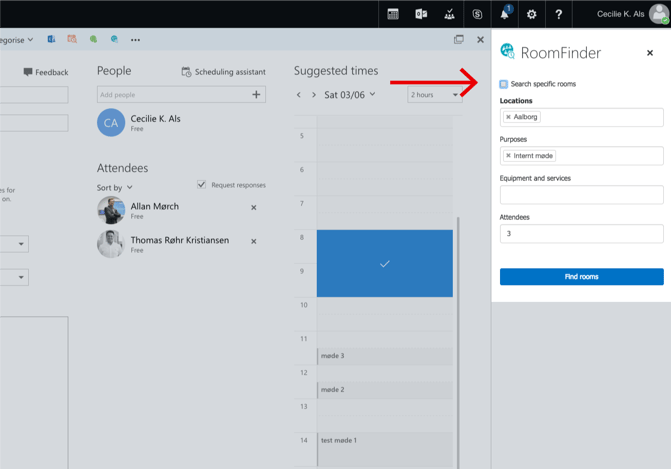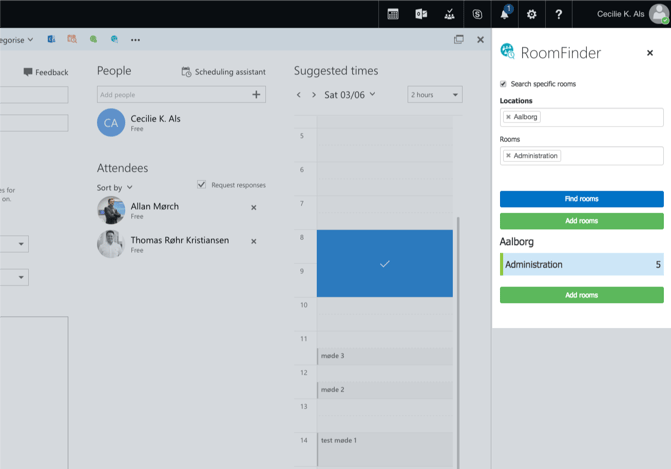 Because this feature requires a role assigned to be accessed, the Administrator who should assign the roles at your company and configure the Active Directory service, need to be granted the role from us.
Please feel free to contact our support team or reach out to your Customer Success Manager to get started!
4. The KPI's in the V
isitor

M

anagement

Portal are now smaller

As a part of our customer feedback loop, we have heard that the KPI's in the Visitor Management Portal are too big and take up to much space on the site. We have therefore made the KPI's smaller - We hope you like it!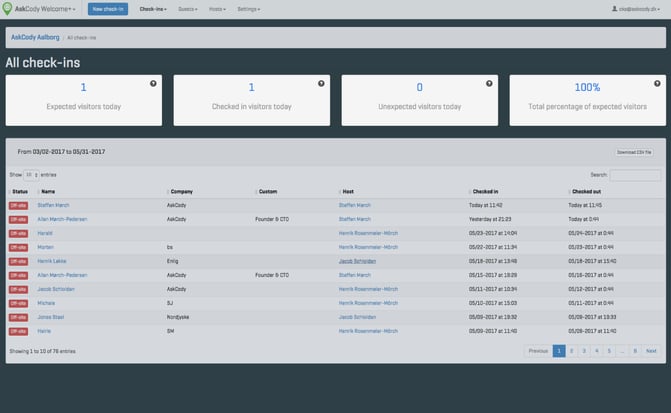 5. Better configuration possibilities in the Meeting Room Displays app for iPads
When setting up a Room Display on an iPad using the QR-code in the Signage App, it will now remember the QR code you have used for this specific iPad before. You now don't have to scan the QR again when re-configuring your Room Display.