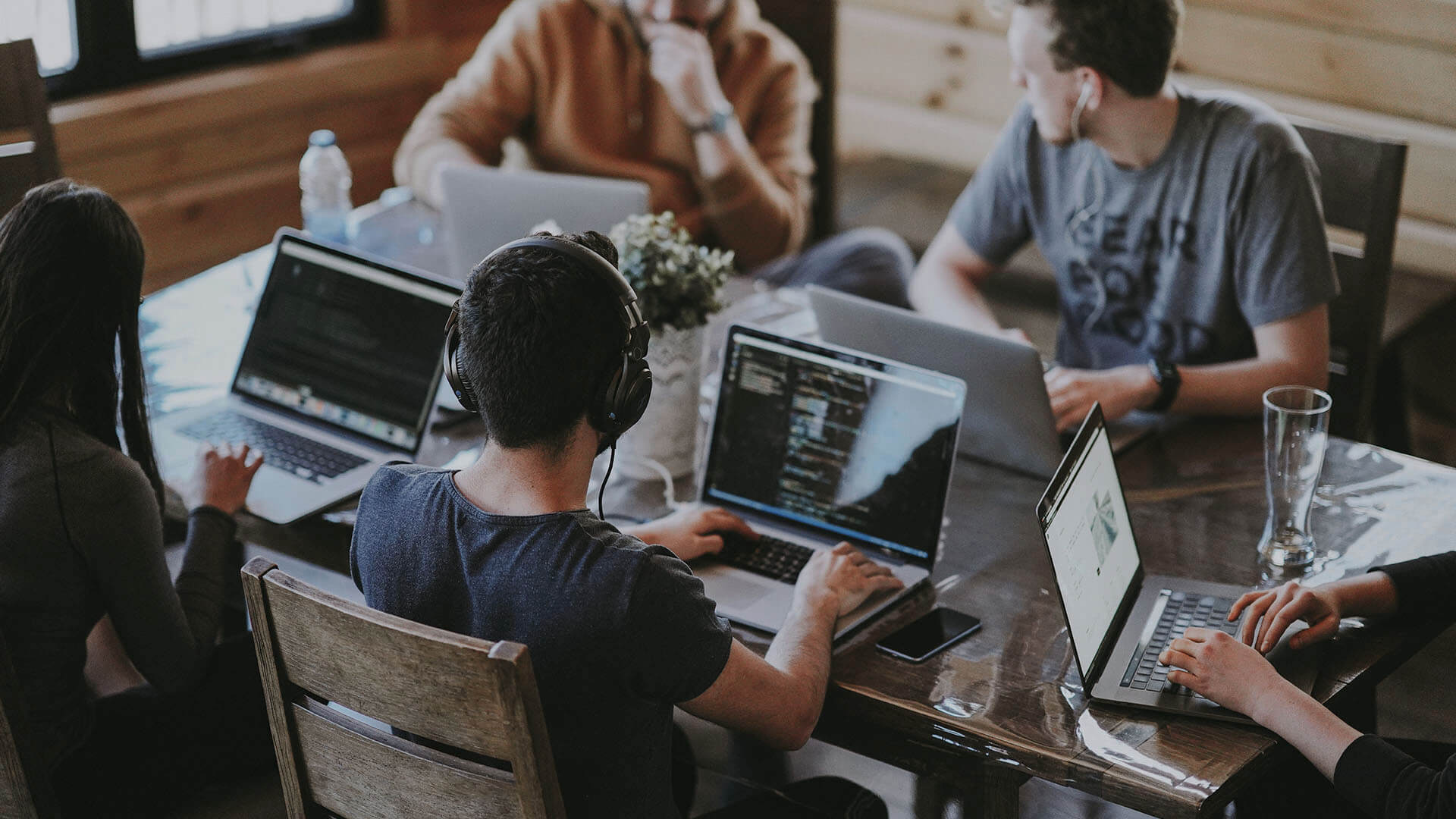 Product Communication Specialist
WHAT DOES IT TAKE?
Are you motivated by enabling customers and users to obtain maximum value of their product? Are you able to create persuasive product communication based on customer and user insights and put these into automated campaigns?

Then don't hesitate to get in touch about this exciting role.
At AskCody we help create a better workplace experience for some of the largest organizations around the globe by reducing friction in meeting management. And we need your help to making make meetings and all the practicalities around these a bliss!
The main job can put in one headline: Communication programs and campaigns, content creation and nudging, helping, and guiding users to achieve their objective, as fast as possible inside our Platform.
You will be part of our Product Team and work closely with Customer Experience, Account Management, Marketing and (of course) in frequent contact with our customers and users to understand their needs and wants.
You will be working from our Aalborg office and in recent contact with colleagues from Boston. While we love to be together, we provide great flexibility to work remotely and hybrid.
We are looking for someone who can join us as soon as possible, and preferably before February 1st 2022.
RESPONSIBILITIES
You have the responsibility of creating and automating communication programs and campaigns from the moment customers have their first engagement with the AskCody platform, through implementation, their daily use and to make them use additional parts of the platform.
This covers creating automatically triggered guiding content inside our product that nudges and educates users how to use our product to accomplish the job they need to get done.


You will also be responsible for developing, producing, maintaining and improving content in our Help Center that provides the relevant and needed knowledge, guidance and best practices about our product to users at our customers. This covers creating content such as videos, articles, process descriptions and guides.
You will seek to achieve insights through analyzing behavioural user and customer data to design the communication programmes and campaigns and optimize the effect and impact of these.


The Job
THIS IS WHO WE ARE LOOKING FOR
You have a Bachelor's or Master's Degree likely in the field of business or marketing and some years of experience working with content creation and automated communication in marketing or product marketing.
If you excel in Marketing Automation this is a plus.
If you have experience from working with SaaS or technical products this is an advantage, but not as important as your ability to learn.
You possess both 'hard' analytical skills to gain insights from data to create complex workflows as well as 'softer' skills to understand how to best communicate in a certain scenario by understanding the perspectives of others.
You can create precise engaging communication both in words, graphics and videos taking something technical and/or complex and make it easy to understand by the target audience.
You are curious to understand our users and customers and what matters to them so that you can succeed in helping them to faster realize the value from our platform.
You execute fast, you learn fast, you iterate fast.
You are a team player that collaborates across our company and with customers knowing that mutual respect is paramount for making progress.
You are a missionary that takes the lead to ensure our customers and users get the highest possible value from our platform.
PRACTICAL
WE GROW TOGETHER
We understand the impact of attracting and keeping top talent and reward intellectual curiosity and a thirst for personal and professional growth
We train to be better. Both as a team as individuals. All employees have access to extensive soft skill and role specific training material, combined with weekly sales and product enablement training empowers the whole team to be top performers.
It is natural to grow. That is why it is natural to grow and transition into new a position within AskCody.
Culture and self development has a high focus, which has been noticed in multiple Danish media articles.
WE EMBRACE A FLEXIBLE WAY OF WORK
This position is based at our office in Aalborg
We know that there are benefits of being in the office and working from home. AskCody promotes a healthy work/life balance. we provide employees with the flexibility of a hybrid schedule, providing set days each week to collaborate in the office and set days to work virtually if desired.
Join our wining team
WHO WE ARE
AskCody is a leading provider of Meeting Management & Resource Scheduling software; technology that helps creating a better workplace experience. Both Gartner and G2 are ranking AskCody as a category leader in the meeting management space.
We optimize the way people plan to work, meet, focus and collaborate in their workplace, and provide support functions the tools they need to deliver next level business support. AskCody´s SaaS-platform supports companies all over the globe.
We're VC-funded, international, and have an ambitious growth plan about solving significant challenges for enterprise and organizations globally.
We launched the AskCody Meeting Management Platform in 2017, our HQ is in Aalborg, Denmark and Boston, Massachusetts, and have colleagues from a lot of different backgrounds and nationalities.
You'll be a part of a young, creative, highly motivated team that keeps AskCody buzzing with fresh ideas and innovative solutions that helps solve our customers' core pains and realize their desired business outcomes. We're not "one big family." We're one high-performance team. We work hard and like to have fun while doing it.
Our recruitment values are: Curiosity, learnability, coachability, work ethics, and intelligence. Add to that self-discipline, freedom, and responsibility, a lot of solution orientation, and passion for what you do.
We get together regularly at State of the Unions, we work in small teams to ensure everyone's voice is heard, and share wins and losses. We iterate, and we learn and try to keep feedback loops short. We are self-driven and enjoy solving problems with a little bit of chaos and constant change, of course.
We drink a lot of good coffee and eat all the snacks we can handle. Most importantly, we work with people we respect and enjoy spending time with, also after work hours.
We get together around weekly virtual yoga sessions and in 2019 and 2021, we were nominated 'Workplace of the year' in Aalborg.
If you have questions regarding the position, you can contact our Product Director Rasmus Nielsen.
GROW PERSONALLY AND PROFESSIONALLY
Working for us means being part of creating products that shape the future workplace.

Send us what you think is meaningful, for us to really get to know you, via job@askcody.com

You can also use job@askcody.com if you have any questions about the job or the recruitment process.