Meeting Management Solution Buyer's Guide
Learn how to search and purchase a perfect Meeting Management solution for your company.
Do you feel confident when it comes to looking for the right meeting management solution for your company?
The perfect solution to your current meeting management woes is out there. Meeting management software takes the frustration out of the meeting booking, and the handling process takes care of guests and delivers analytics to improve overall meeting room utilization.
Often, just getting started is the hardest part. This buyer's guide will help you make the critical decisions needed in the process of investing in a meeting management solution in eight steps:
Understand what a meeting management solution can do

Identify your meeting problems

Understand how a meeting management platform will help

Know your users

Do your research

Determine a realistic cost of ownership

Consider the future

Provide the proper training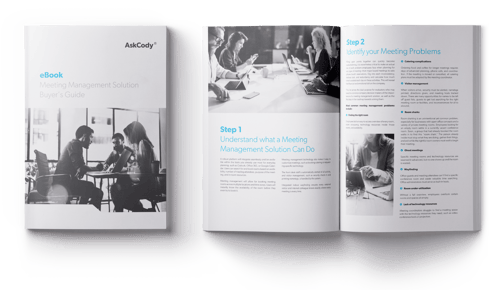 Download the free guide today, and soon you'll be shopping with confidence.