How to Use Meeting Room Analytics to Design and Optimize Your Future Workplace
Learn how to optimize the usage of your meeting rooms and avoid waste of time and resources.
Have you ever considered how useful data about your meeting rooms and organizational productivity could be?
Certainly, there are all types of meetings taking place in various spaces at your modern office every day. Wouldn't it be great if you had insight, whenever and wherever you needed it? That's where meeting room analytics come in.
You'd never wonder:
What meetings room are used

How those spaces are most commonly used

Who is using them

For how long they are in use
In this free eBook, you'll learn how to design and improve your modern workplace.
See our infographic and learn how to keep track of data and measure important metrics related to your meetings.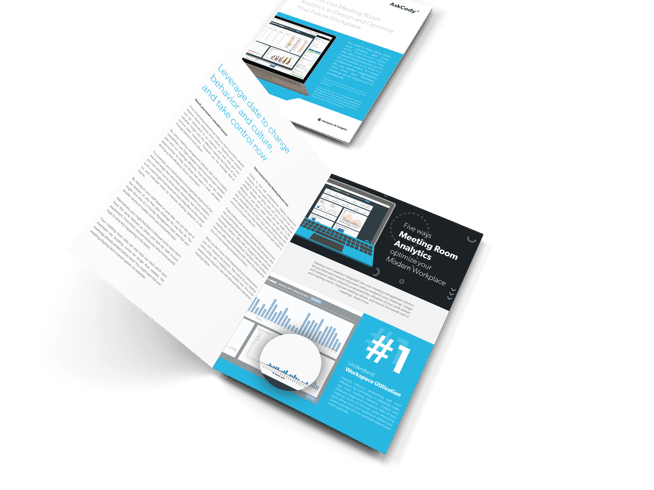 This guide will teach you:
How to improve utilization at your workspace

The trends and patterns of meeting room usage

How to improve meeting room offerings
When you don't know what's happening in your meeting rooms, you can't improve the process. With this free eBook, you can take control of your meeting rooms today with a meeting room analytics tool. This is the easiest way to empower users with data and foster a data-driven meeting culture.