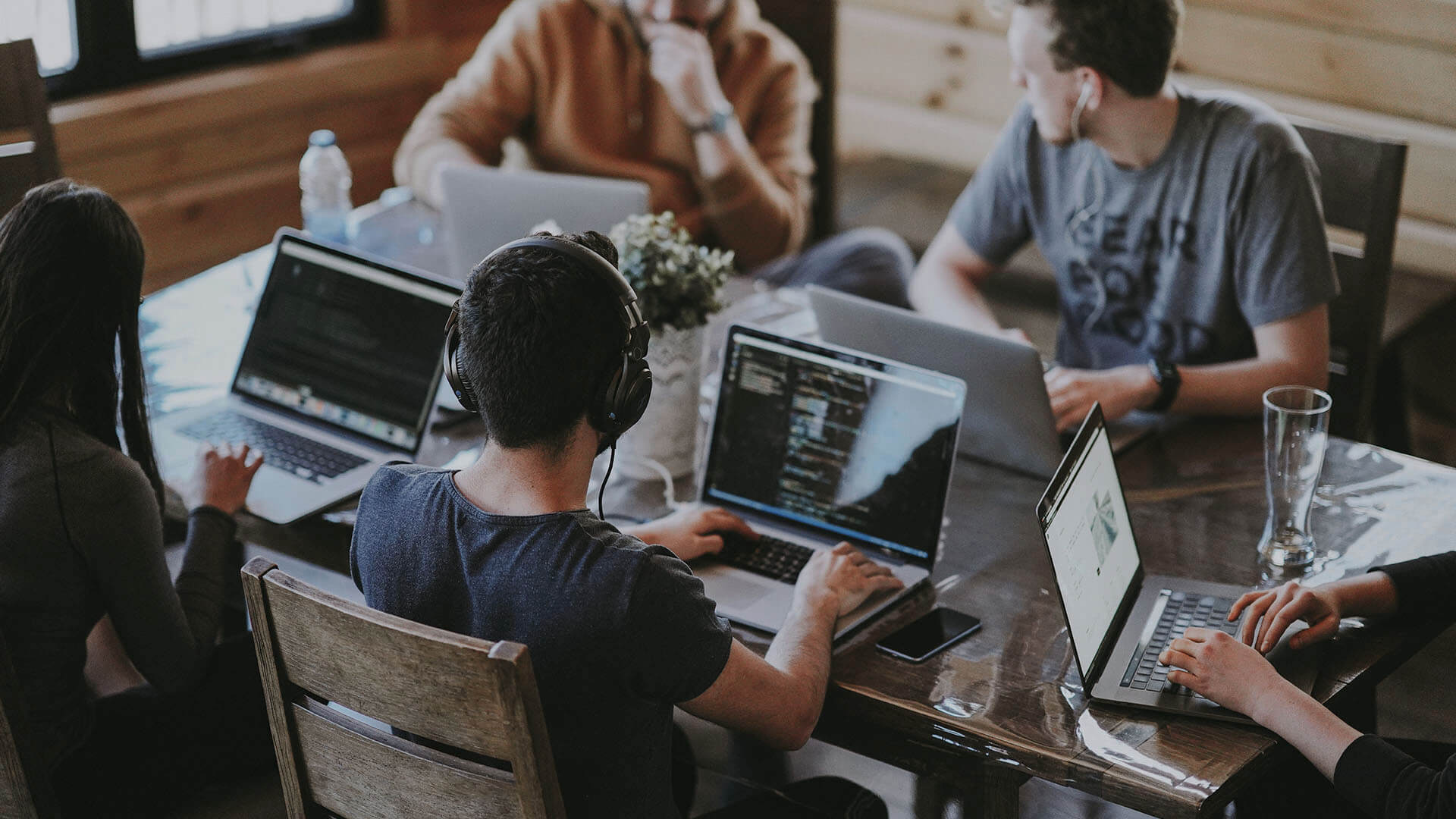 WHAT DOES IT TAKE?
For our Client team, we are looking for an additional Front End Development Specialist to join us in our journey towards modernizing our customer facing front ends.

As a Development Specialist - Front-end in AskCody, you'll be responsible for participating in product development, from ideation to deployment and beyond. You will become a crucial part of a small cross-functional team of specialists that autonomously, efficiently and continuously create solutions that our customers love, in close collaboration with our Product team.
RESPONSIBILITIES
Building robust and secure front-end services that are performant, scalable, and which follow industry best practices with regards to software development craftsmanship.
Joining the Client team in continuously following best practice principles for software development.
Taking part in Incident Management, by monitoring and responding to production issues and requests.
Fulfilling internal and external business requests as part of our support pipeline.
Serving as a technical reviewer and contributor in requirements, design, and code reviews for changes applied throughout our front end tech stack.
Collaborating in designing, planning, sequencing, implementing and delivering complex software development projects throughout our front end tech stack.
Refactoring code and architecture on an ongoing basis to improve efficiency, architecture, and quality.
Actively working to identify, understand and eliminate bottle necks in both our agile process, our technical infrastructure and our code base.
The Job
THIS IS WHO WE ARE LOOKING FOR
At AskCody we swear by the twelve agile principles and therefore aim to maintain a sustainable and stable development pace indefinitely. Our agile method is simple and well documented, and it helps us to continuously deliver high quality development work while maintaining a healthy work life balance.
We work as a team throughout our organisation, and we have each others backs. We do not compromise on quality just to be able to deliver faster. Instead, we trust the decisions made by the teams, including the Client team, both with regards to building things the right way and with regards to delivering results sustainably at a steady pace.
Our teams are mix of personalities and talents, and would love to add you to the mix. For the Client team, we are looking for you, if you are:
More methodic than explorative
More curious than conclusive
More disciplined than multi-tasking
More helpful than targeted
More goal-oriented than diagnostic
More holistic than detail-oriented
More communicative than observant
When it comes to technical skills, we are looking for a colleague well versed in both PHP and React. Someone really good at JavaScript. And that's it. Experience in working with Microsoft Azure is a definite plus, though, as is knowledge on Docker and Kubernetes and, ideally, on the Apollo implementation of GraphQL. We expect you to have several years of full time employment under your belt, and if you also happen to navigate confidently in the SOLID principles, and incidentally call yourself a Clean Code evangelist, you already have one foot in the door. Even if you might not be able to check off all of those boxes, you might very well still be the colleague of our dreams, as long as you are truly willing to learn, so please do not hesitate to apply for this position.
PRACTICAL
Danish is not a requirement. Your excellent mastering of the English language is more important
Remote work is a possibility. Every so often, though, we will need you to meet up in our office in Aalborg.
Vaks (... or Bob for friends), our office dog is a deciding factor in the application process, so if dogs tend to like you, you´re in a good spot
If you could use some guidance on what to focus on in your application, let us know which and why the responsibilities will energize you, what motivates you, and what is important for you to love your job.
You are offered an exciting and challenging position, with responsibility, and an opportunity to make an impact in an organization with a flat structure, an informal way of communicating and fast decision-making processes.
AskCody is a leading provider of Meeting Management & Resource Scheduling software; technology that helps creating a better workplace experience.
We optimize the way people plan to work, meet, focus and collaborate in their workplace, and provide support functions the tools they need to deliver next level business support. AskCody´s SaaS-platform supports companies all over the globe.
We are founded in 2011, our HQ is in Aalborg and we have a subsidiary in Boston, USA.
If you have questions regarding the position, you can contact our Development Director Kristian Varmark, kristian.varmark@askcody.com.
GROW PERSONALLY AND PROFESSIONALLY
Working for us means being part of creating products that shape the future workplace.

Send us what you think is meaningful, for us to really get to know you, via job@askcody.com

You can also use job@askcody.com if you have any questions about the job or the recruitment process.