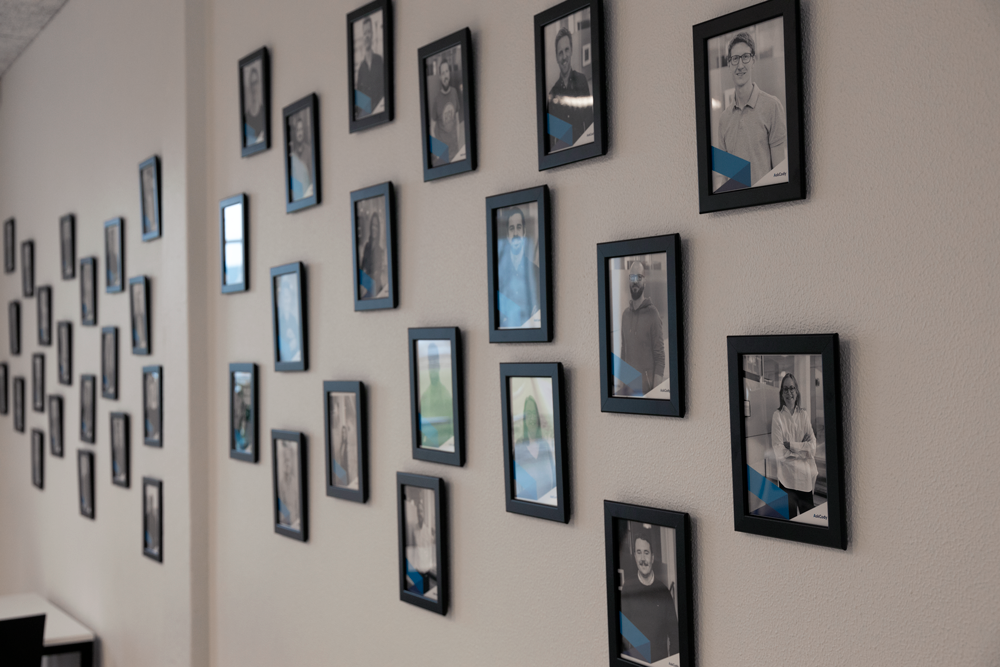 Engineering Manager
At AskCody, we are now looking to add an Engineering Manager to our Core team
Ready to lead our Core team?
At AskCody, we are now looking to add an Engineering Manager to our Core team.
As our new Engineering Manager, you will be responsible for coaching and mentoring the members of your team, appreciatively offering feedback, addressing social dynamics and encouraging personal and professional growth. You will be leading by example by demonstrating the desired competencies, both behavioral and technical. By acting as a mediator and facilitator, you will help the team organize and coordinate initiatives related to what the team is doing, or how the team is doing it.
You will be helping the team convert its thoughts, worries and ideas into decisions, actions and outcomes, each of which will align with the strategic and tactical goals of AskCody as a whole.
You'll also be participating in product development, from ideation to deployment and beyond. You'll have a leading role in continuously improving and extending our products and services and will be a key factor in evolving our Agile processes, both within the team, and throughout our organization.
About the job
At AskCody we aim to maintain a sustainable and stable development pace indefinitely. Our agile method is simple and well documented, and it helps us to continuously deliver high quality solutions while maintaining a healthy work life balance.
We work as a team throughout our organisation, and we have each others backs. We do not compromise on quality just to be able to deliver faster. Instead, we trust the decisions made by the teams, including yours, both with regards to building things the right way and with regards to delivering results sustainably at a predictable pace.
When it comes to technical skills, we are looking for a colleague well versed in both PHP and C#. You should know about system design fundamentals, software development best practices, why SCRUM often fails, and why talking it out beats sending an email.
We expect you to have several years of full-time employment under your belt, but when it comes to being a leader, prior experience is not necessarily a plus! So do not be afraid to apply if you feel you are ready.
Our teams are mix of personalities and talents and we would love to add you to the mix. For the Core team, you will be a great new addition to the mix if you…
Enjoy checking off boxes
Usually have a clear idea of what lies ahead
Love organizing stuff neatly
Think holistically
Prefer crossing the bridge when you get to it, over planning up front
Like to make sure everyone's feeling happy and useful.
Practical stuff
Danish is not a requirement. Your excellent mastering of the English language is more important.
Remote work is a possibility, though, every so often, we will need you in the office.
Leadership- and technical training starts on day 1, as does our onboarding program.
At AskCody we care about your well-being. We want you to feel good at work and to love what you do, and we have great responsibility in ensuring both.
If you could use some guidance on what to focus on in your application, please reach out!
You are offered an exciting and challenging position, with responsibility, and an opportunity to make an impact in an organization with a flat structure, an informal way of communicating and fast decision-making processes. We cannot wait to hear from you!
We are willing to wait for the right candidate and will together with you select the starting date.
What is it like to be part of AskCody?
About AskCody
The AskCody SaaS Platform is a Meeting Management and Resource Scheduling Platform that drives meeting efficiency through advanced room and desk booking, meeting services, visitor management, and analytics on booking behavior which enables companies to handle meetings smarter. All comes in one package with a user-friendly solution that removes friction. The outcome is pure and precise: Better organized meetings and less time spend on the process. Today AskCody is a fast-growing enterprise with +500 customers worldwide.
Learn more about AskCody here
GROW PERSONALLY AND PROFESSIONALLY
Working for us means being part of creating products that shape the future workplace.
Send us what you think is meaningful, for us to really get to know you. Please apply and direct any questions regarding the position to Kristian Varmark, Development Director at: Kristian.varmark@askcody.com