Investing in new software is risky. Technology advances and changes at such a breathtaking pace these days it's hard to keep up. Whether it be consumer electronics or enterprise software solutions, what is groundbreaking one moment seems woefully inadequate the next when a new version, product, or way of thinking emerges. Many companies invest years of time and hundreds of thousands, if not millions, of dollars into finding and implementing the perfect technological solution, only to find a different solution that better fits their needs is now available.
That's why shopping for enterprise software can be such an overwhelming process. We've covered this topic here on the AskCody blog before because it's an important one. We regularly hear from evaluators that knowing where to start is often the hardest part. That's why it's critical to arm yourself with the knowledge you need to confidently make decisions about the future of your business needs and the capabilities of the tools at your disposal.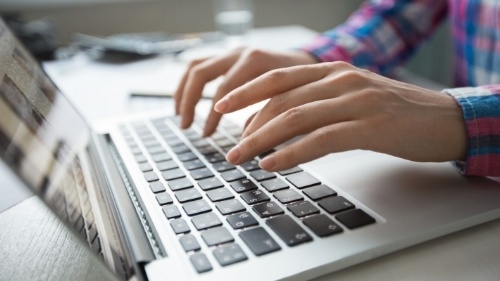 So we made a guide: Play it SAFE
Part of that preparation includes taking a sharp eye to the technology being evaluated. To help with that step, we've put together a guide to help you more easily evaluate your next big investment. When it comes to determining the right technology for your business's future, play it SAFE. This is our easy-to-remember blueprint for determining whether the solution is Scalable, Advancing, Flexible, and Easy.
Scalable
Any type of enterprise-grade software solution should be easily scalable. This includes at the time of implementation as well as in the future. New needs, problems, and users can emerge at any time in the lifetime of a software solution, and the right solution should be able to meet those needs without causing tremendous pain to the organization and current users. We mean this both from a financial standpoint and an end-user standpoint. Before you settle on a solution, understand the full potential for the total cost of ownership, as well as what it would mean from a practical perspective to make any sweeping changes to the system to meet new and emerging needs or answer new business questions.
Advancing
How well does this technology advance the mission of your organization? It should directly and completely solve a business problem and alleviate corresponding pain points so users can better focus on the important tasks that directly affect the bottom line. Take a meeting management solution, for example. Meeting management and visitor management take care of all of the tedious tasks associated with planning and executing meetings and events so users can instead focus on the important tasks. This increases productivity, keeps users focused on what's important, and optimizes workplace utilization. These are benefits that extend far beyond meetings themselves, and foster a healthier, more productive environment overall.
Flexible
The implementation of any new type of technology must always come with a corresponding culture shift within the company. In other words, in order for it to work, users have to use it. The best way to ensure high user adoption is to ensure that technology fits in seamlessly with employees' current workflows. It should be a flexible tool that integrates with and can even be accessed through the tools employees already use. Every tool within the AskCody meeting management suite works directly within Microsoft Outlook and Microsoft 365. That ensures users can book for and plan meetings directly in the tools they already use most, and now have access to the powerful suite of tools they need to improve the entire meeting process.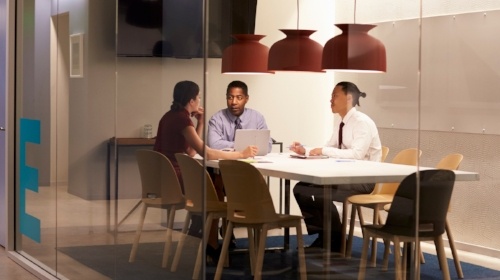 Easy
In addition to offering flexibility, any new technology platform must be easy to master. In today's technology world, end-users are accustomed to and have grown to expect the user-friendliness of interfaces like Google Maps and one-click satisfaction of the apps on our cell phones. A platform that requires an IT degree to interpret has no chance of adoption across the company. Interfaces should be intuitive, instructions and classes should be clear, and time to complete a task within the platform should be minimal.
You got this
Finding the right software solution for your company's needs doesn't have to be overwhelming. This framework should be able to help you easily break it down and find the right solution that checks all the boxes. So next time you find yourself in the position of evaluating a new tool or technological platform for your company, just remember to play it SAFE.