A well-functioning team is one of the great keys to success in any business environment. The right group of people working together can inspire, improve morale, and increase output by harnessing the power of collaboration. And while a great team working in their prime can accomplish just about anything, the unfortunate opposite is also true: a team without the right balance of skills and personalities can bring a project a grinding halt.
So how can you get the mixture of skills and personalities just right? There are many theories on how to assemble the "perfect team," from Belbin to Benne and Sheats, to the Leadership Compass, each breaking down the different roles that exist in a team setting, as well as their potential challenges and shortcomings. While there's no one reliable recipe for teamwork, and building the perfect team can sometimes feel elusive, there are plenty of strategies for putting together a better team, or improving the dynamic on an existing one.
How to Be a Team Player
The first and most direct way to foster a sense of teamwork is to be a better team player yourself. Most jobs today rely on some amount of teamwork, and learning how to work effectively with others can not only improve opportunity for advancement, it can also make your day to day work environment feel more challenging, productive, and connected.
Teamwork, like anything else, is a skill that requires practice. It can be easy to point out the flaws in others, but often it's more difficult to pinpoint our own shortcomings in a team setting. Here are a few ways you can show up and be a better colleague and collaborator, whether it's a short-term project or a long-term team.
Communicate
Honest and open feedback is an important hallmark of a well-functioning team. Participate actively in group settings and activities by expressing constructive opinions, opposition, and support for your team members' ideas. This also includes being receptive to feedback directed at you. A defensive attitude can cause unnecessary friction and discourage other team members from speaking up in the future.
Be Consistent
The best way to be a good teammate is to follow through with your work on time, on a consistent basis. This is not just about building trust amongst your teammates, it's also about having a realistic sense of your own abilities so you don't promise things you can't deliver on. Your teammates will respect your honesty and reliability.
Stay Solution Oriented
Budgets, objectives, and circumstances are always changing in the work place, and it's likely that your team will have to switch gears in the course of working together. Road-blocks and shifting priorities can be frustrating, but a flexible and solution-oriented attitude can make all the difference. Your forward-thinking perspective can help others on the team adjust to new circumstances and decrease friction and stress.
Be Willing to Step Outside Your Role
Teamwork isn't just about completing your own work on-time, it's about making sure the entire group succeeds at a common goal or vision. Sometimes this means extending yourself outside your role (and your comfort zone) to support the rest of the team if necessary. Above all, a team thrives on sharing and collaboration, and extending yourself to help a colleague will strengthen your skillset.
Team Roles in the Workplace
Belbin's Team Roles are the most commonly used when discussing behavior types and personalities in the workplace, identifying 9 distinct work styles. By utilizing these 9 basic behavior categories, you can gain a better understanding of an existing team, as well as use the knowledge to build a better team for your next project. Knowing the strengths and shortcomings of each can potentially change the way you choose team members and delegate work. The 9 roles are as follows:
Resource investigator
Outgoing, inquisitive, and confident, resource investigators are the consummate communicators for the team. They work well with external stakeholders and can help build new contacts. Can also be prone to losing enthusiasm before a project is complete.
Teamworker
Compromisers and mediators. Teamworkers are self-motivated and do what needs to be done, minimizing friction. However, they can also struggle with decision making and confrontation.
Coordinator
Traditional leaders and delegators. Comfortable making decisions and being "in the spotlight," but can also take over a project or drown out others' voices.
Plant
Creative problem solvers and big-picture thinkers, plants come up with new innovative ideas. On the other hand, they can also stray from reality or have difficulty focusing.
Monitor evaluator
Logical thinkers who evaluate ideas based on a more subjective perspective. Can also lack imagination or focus in too closely on the details, missing the big picture.
Specialist
Someone with specialized expertise that the team needs to get the job done. Specificity can be a hang up though, and they over-linger on technicalities.
Shaper
Driven and goal-oriented, shapers can push the team forward and challenge everyone to improve. They can also become aggressive and insensitive to others in their rush to move forward.
Implementer
As strategizers, implementers create a game plan and then make sure It's carried out from start to finish effectively and efficiently, but can also be rigid when it comes to change.
Complete finisher
Adept at the detailed once-over, complete finishers are your last line of defense before a deadline. A critical, discerning eye with the tendency to be perfectionists.
While these 9 roles are a great start to understanding the dynamics of a potential team, there are plenty of other theories that split teams into a variety of roles. Not every team will have each role represented, and some people will end up taking on more than one role in the course of a project. In general, the goal is to have a healthy variety of work styles, personalities, and perspectives to ensure the roles you do need are adequately filled.
The Recipe for the Perfect Team
Ok, so there is no foolproof recipe for putting together an A+ team, but there are some pretty good strategies for getting it right. Knowing how to be a better team player, as well as understanding the roles that add to the dynamic are a good start, but there are a few more things you can do to create a more collaborative atmosphere and ace your next project.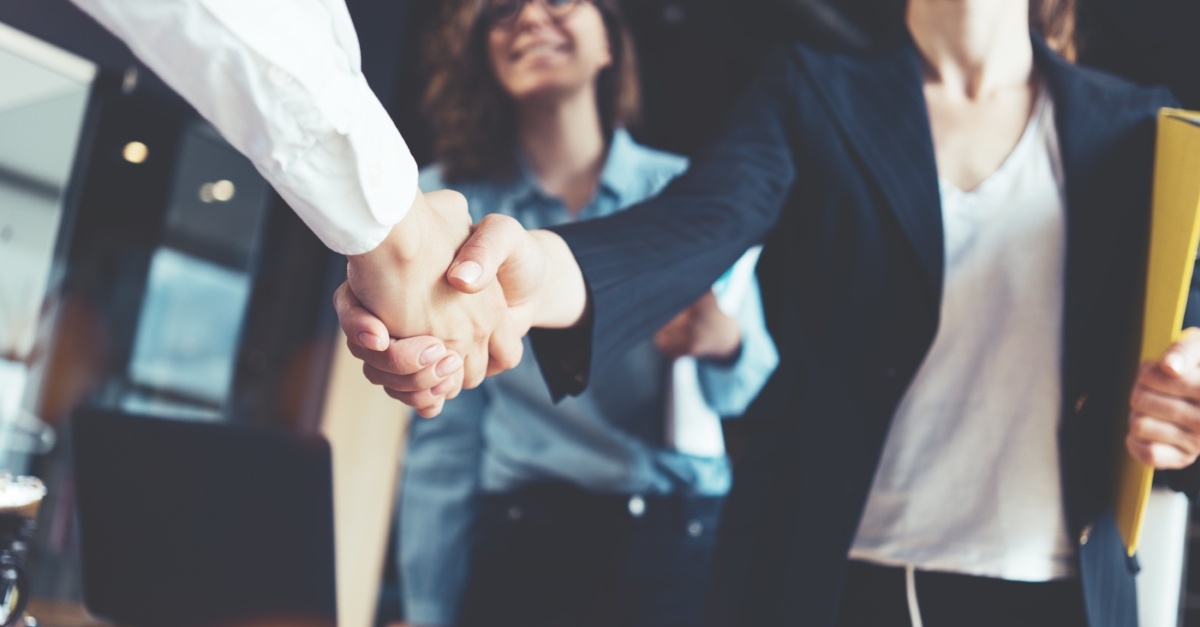 Establish a Shared Vision
Teams only work if everyone is moving toward a shared goal and vision. If everyone is working toward different ends, the results can be chaotic, half-hearted, and disorganized. Establishing a clear set of goals and a big-picture vision for everyone involved increases a sense of ownership over the outcome, and creates clear expectations.
Value Diversity
Having a wide representation of skills, perspectives, and personalities on a team helps create an atmosphere of unlimited ideas, keen discussion, and an overall stronger output. Before finalizing a team selection, take a step back and look at the group. Have you chosen a good representation of your company or your department as a whole? Are there members from a variety of social groups, personality types, and work styles? Differing ideas in a receptive atmosphere can create sparks of inspiration and higher expectations.
Encourage Feedback
Creating a team culture that emphasizes constructive, respectful feedback can be difficult to get right, and it requires some deliberate implementation. Start by including short, open feedback at the end of meetings to encourage team members to speak up with both positive and critical contributions. You can also build in structured feedback exercises if your team is struggling with clear communication. Teams thrive on discussion, challenge, and diverse perspectives, so the more you can encourage active participation the better.
Create a Team Culture
Whether it's Food Truck Fridays, an after-work outing, or matching t-shirts, creating opportunities for your team to interact socially can deepen relationships and accountability amongst the group. Even simple teambuilding activities like a monthly team lunch can create more opportunities for casual collaboration, boost morale, and improve the employee experience.
Your team has enough on their plates; why complicate scheduling? AskCody's centralized booking software makes it easy to put together anything from a casual lunch to strategy meeting on the fly. Book your meeting room, IT needs, catering, and schedule email and calendar notifications from anywhere and bring your perfect team together. To learn more about how our office management system can help keep your team focused, productive, and on-track, schedule a free workplace consultation with one of our specialists.