Shopping for any enterprise software solution can feel like a monumental task. Often, by the time it gets to the point where a company is willing to entertain the idea of software as a solution, there are so many problems stemming from a particular way of doing business that it's hard to determine where to even begin. Add cost to the equation any new technology will likely be expensive and the pressure of finding the right solution is enough to make any evaluator go running for the hills.
Let's talk about the problems of meeting room management
Take meeting room management, for example. By now, many companies have been living with the inconveniences, inefficiencies, and frustrations of meeting management for so long that they've chalked it up to the general cost of doing business. There's the common challenge of finding a room that fits your needs, when you need it:
Room "ghosting", when a group reserves a room for a set time then never shows up.
Interruptions to meetings when someone pops in looking for an empty room.
Catering confusion when a meeting is moved or cancelled.
Tedious check-in processes for guests who then have to navigate an unfamiliar office space.
Many enterprise-sized companies have different locations with different needs, users, and systems at each site. There are so many pain points surrounding designing ideal meetings that it's hard to believe there is one solution to solve them all.
As a result, companies invest in piecemeal solutions that, at best, serve as Band Aids for individual pain points. In the end, they're left with half a dozen individual "solutions" that aren't integrated, don't communicate with each other, and can't sync with any other existing business platform. It shouldn't be this complicated.
So how do you get started with modern meeting room management the right way?
Often, just getting started is the hardest part. But when it comes to solving the myriad problems of meeting room management, it shouldn't be overwhelming. To help, we at AskCody put our heads together to offer our best advice for finding the right solution for your company in eight steps. These steps were created specifically with finding the right meeting management solution in mind, but can just as accurately be applied to any type of enterprise software solution.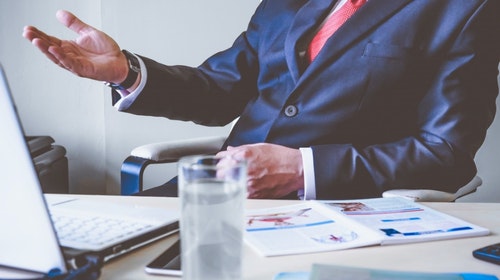 Roadmap to Successful Software Purchasing
1. Gather all the related pain points
While we know piling pain points together can quickly make you feel overwhelmed, we nevertheless suggest making an actual list of each of these pain points. Dig into each inconsistency, tedious task, and redundancy and calculate how much time is wasted each day on these activities. This will reveal the financial and emotional toll on the company. This list serves the dual purpose for evaluators who may need to convince any higher ups of the importance of a meeting management solution, as well as the first step in the roadmap towards solving them.
2. Determine each pain point's ideal solution
Knowing what you want to do will help you know what you want. Visualize what you would like the meeting process to look like. How would a tool streamline room booking or check in? Who will be using the solution? What will it look like and from where will it be accessed? Say one pain point is a regular difficulty in finding rooms to fit particular meeting purposes. The solution would be to give employees a tool that makes finding and booking meeting rooms faster and easier. Or say you are regularly frustrated by room ghosting. The right solution would know when a pre-booked room has no-shows and will automatically free the room for other users. Know how to defeat your productivity killers.
3. Understand your users
Like any enterprise software, it's important to first know who will be using the solution. This will give you a realistic understanding of the technical expertise of the audience, how they use tools now, and how they best consume information. Talking to and understanding the end-users will more clearly define exactly the type of solution that will work best for your company and have the highest chance of permeating company culture. Understanding how end-users would best interact with a new software indicates whether it would realistically fit into current workflows or if it would be considered just one more complicated system to learn and a hassle to use.
The right meeting management solution should be accessible from and communicate with the platforms employees are already using most, such as Outlook and Microsoft 365. High user adoption, after all, is one of the most important elements of any successful software integration. Without high user adoption, the ultimate end goals of a more streamlined and productive meeting strategy will never be realized.
4. Do your research
Read the reviews, talk to existing clients, and arm yourself with as much knowledge as possible to have realistic expectations for what a meeting management suite can do. The ability to talk the talk will give you the upper hand when interacting with sales teams. Not to mention, it will ultimately help you avoid information overload and give you the confidence you need to be an informed consumer.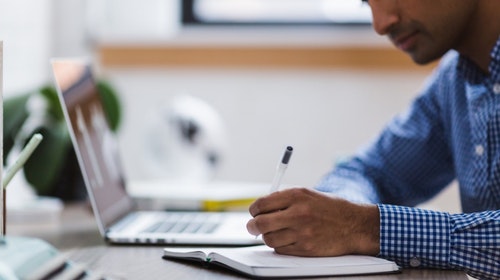 5. Don't settle
Take multiple solutions for a test drive. Don't settle on the first comprehensive solution you find. Be your own advocate in the buying process. You may not find the magic elixir that solves every single pain point in precisely the way you had imagined, but that doesn't mean you need to throw out your list of ideal solutions and go with something "good enough." With the right amount of research, demo, and trials, you might be surprised with how close you can get to perfect by keeping an open mind and having patience.
6. Determine a realistic total cost of ownership
One of the most oft-cited frustrations during and especially after the purchasing process of any type of enterprise software is the surprise total cost of ownership. Often, the initial estimate isn't even a speck in the rearview mirror of the final bill. Many solutions providers bury hidden fees, implementation fees, licensing, maintenance, and training from the initial cost of the software itself. By the time you're through adding everything you need over time, the initial single price point now looks like a hockey stick stretching upward. Partner with a provider that is upfront and committed to keeping your total cost of ownership as low as possible. Be wary of those who suggest a build over buy solution.
7. Consider the future
Always have an eye towards the future when discussing your meeting management solution needs. Just as the modern office is ever evolving, so will your meeting room needs and expectations. Unexpected needs may always arise down the road, but start by setting yourself up for success with a meeting management solution that scales easily, is user-friendly, and integrates seamlessly with other platforms, all of which are indicative of potentially limitless future growth.
8. Arm everyone with proper training
There's no sense in investing in a shiny new meeting room management solution without arming everyone in the organization with the knowledge they need to get the most out of the tools now at their fingertips. You wouldn't just give a car to someone who has never driven without first teaching them how to drive, would you? The same logic applies to enterprise software solutions. Offering customized training is the best way to ensure high user adoption and proper usage of your meeting management system. The right partner will be with you every step of the way of your onboarding process, offer personalized training, and help set you up for success right out of the gate.
Following this roadmap to successful meeting management software purchasing is the best way you start your journey to more streamlined, productive, better meetings throughout your entire organization. Everyone from the front desk staff to the meeting hosts to on-site guests is poised to benefit from your decisions.
Why wait?
Talk to us today about AskCody's suite of meeting room management, visitor management, and insights and analytics and take your first step right now.