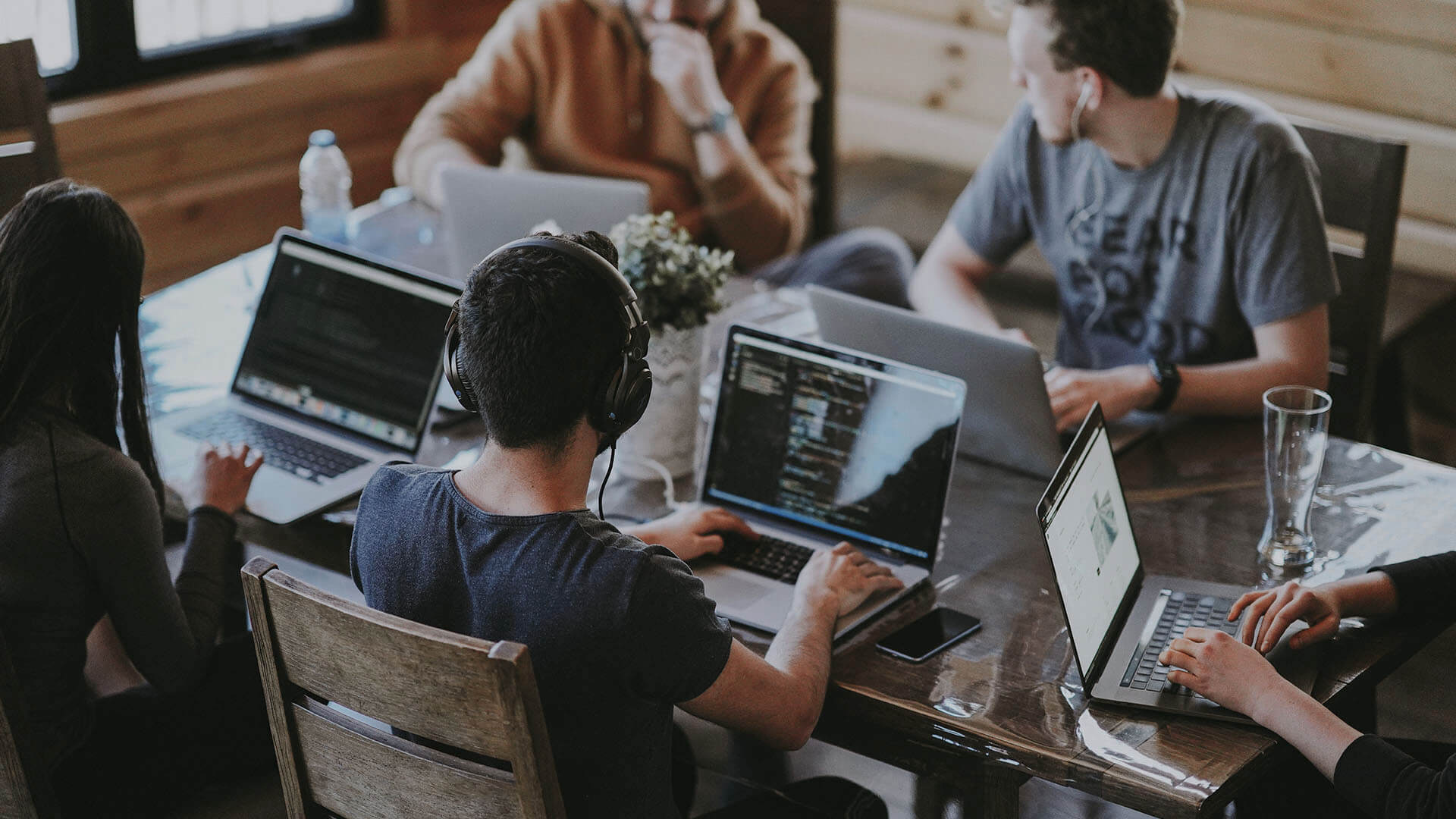 WHAT DOES IT TAKE?
Grow customers and support them on their journey towards a modern workplace experience. Reducing friction in managing meetings is what fuel our innovation and keeps us awake at night.
We're hiring an experienced SaaS Account Manager, who knows how to build long lasting relationships with some of the world largest and most respected Enterprise Brands, Financial Institutions.
We are a European founded Enterprise SaaS company and a category leader in the Meeting Management space. We have been working hybrid before it was a thing, and love to meet our colleagues in our centrally located offices in Denmark and Boston, State Street Building.
As Account Manager in AskCody it is your objective to help our customers succeed with our platform and create value that drives their business outcome by overseeing the commercial relationship with the customer throughout their lifetime.
RESPONSIBILITIES
You have the responsibility to retain, develop and expand our customer base. This means that it is equally important to renew subscriptions with existing customers as well as expanding their business with AskCody
You are the commercial driver of the customer account - you are responsible of taking the customers to the next level by strong customer interaction and project management with both internal and external stakeholders.
The Account Management role is focused on proactive cultivation of existing customers. You will be responsible for driving sales motions and negotiating up-selling, cross sell, upgrades, and renewals
You will be working closely with our Customer Experience, Product and Marketing team on targeted campaigns to support customer communication.
The Job
THIS IS WHO WE ARE LOOKING FOR
You have a Bachelor's Degree and 5 year experience as Account Manager, Account Executive or equivalent in a rapidly changing dynamic environment.
Background from SaaS or Tech is an advantage, but not as important as your ability to learn.
Proven record of success with managing customer relationships and driving growth on existing customers.
Building relations based on trust and transparency combined with strong in person and digital communication and negotiation skills are among your strongest trades.
You are structured and able to keep track on details in large projects, as well as delivering crisp CRM notes and balance license numbers across your portfolio of customers.
You find structure and patterns in product- and pricing plans and are able to communicate this in an easy way, including finding patterns in feature consumptions to identify potential expansions.
You must be prepared for extensive and intensive education and personal development within areas of both Revenue retention, Product knowledge and Team corporation.
You are curious to optimize your daily routines and ways of work by applying the latest tools and functionality in your CRM and your sales tech stack.
PRACTICAL
WE GROW TOGETHER
We understand the impact of attracting and keeping top talent and reward intellectual curiosity and a thirst for personal and professional growth
We train to be better. Both as a team as individuals. All employees have access to extensive soft skill and role specific training material, combined with weekly sales and product enablement training empowers the whole team to be top performers.
It is natural to grow. That is why it is natural to grow and transition into new a position within AskCody.
Culture and self development has a high focus, which has been noticed in multiple Danish media articles.
WE EMBRACE A FLEXIBLE WAY OF WORK
This position is based at our office in Aalborg
Vaks (... or Bob for friends), our office dog is a deciding factor in the application process, so if dogs tend to like you, you´re in a good spot
We know that there are benefits of being in the office and working from home. AskCody promotes a healthy work/life balance. we provide employees with the flexibility of a hybrid schedule, providing set days each week to collaborate in the office and set days to work virtually if desired.
Join our wining team
WHO WE ARE
AskCody is a leading provider of Meeting Management & Resource Scheduling software; technology that helps creating a better workplace experience. Both Gartner and G2 are ranking AskCody as a category leader in the meeting management space.
We optimize the way people plan to work, meet, focus and collaborate in their workplace, and provide support functions the tools they need to deliver next level business support. AskCody´s SaaS-platform supports companies all over the globe.
We're VC-funded, international, and have an ambitious growth plan about solving significant challenges for enterprise and organizations globally.
We launched the AskCody Meeting Management Platform in 2017, our HQ is in Aalborg, Denmark and Boston, Massachusetts, and have colleagues from a lot of different backgrounds and nationalities.
You'll be a part of a young, creative, highly motivated team that keeps AskCody buzzing with fresh ideas and innovative solutions that helps solve our customers' core pains and realize their desired business outcomes. We're not "one big family." We're one high-performance team. We work hard and like to have fun while doing it.
We lean hard into our recruitment values: Curiosity, learnability, coachability, work ethics, and intelligence. Add to that self-discipline, freedom, and responsibility, a lot of solution orientation, and passion for what you do.
We get together regularly at State of the Unions, we work in small teams to ensure everyone's voice is heard, and share wins and losses. We iterate, and we learn and try to keep feedback loops short. We are self-driven and enjoy solving problems with a little bit of chaos and constant change, of course.
We drink a lot of good coffee and eat all the snacks we can handle. Most importantly, we work with people we respect and enjoy spending time with, also after work hours.
If you have questions regarding the position, you can contact our Account Director Stig Salling.
GROW PERSONALLY AND PROFESSIONALLY
Working for us means being part of creating products that shape the future workplace.

Send us what you think is meaningful, for us to really get to know you, via job@askcody.com

You can also use job@askcody.com if you have any questions about the job or the recruitment process.